Ironhorse BMW Rally, Benson AZ. April 2015
I learned of this rally from the BMWMOA magazine, and since it was the "1st" annual, we had to go. I only had Saturday & Sunday off, so we missed the first day & the Saturday group ride.
The route:
We were up and on the road at 7:20, just a perfect day for riding with the morning temperature in the low 50's and a cloudless sunrise. Going on I-10 through Pheonix takes us right under the landing runways.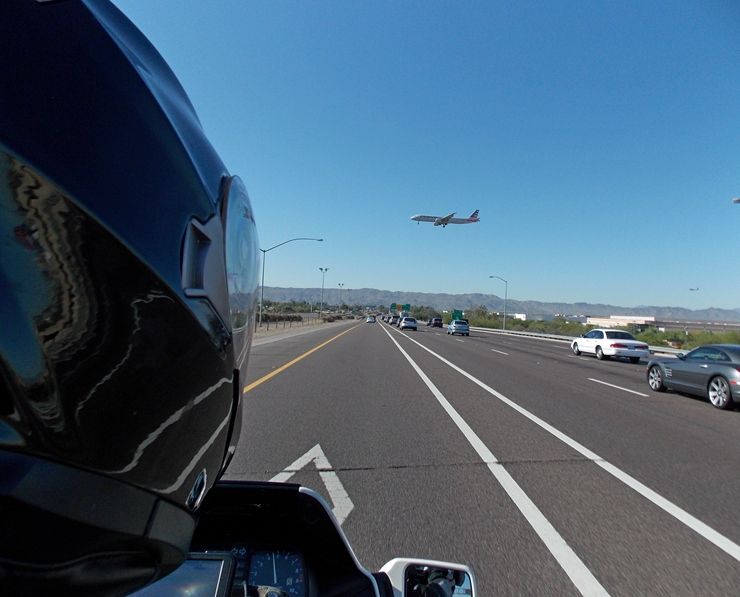 It took us about 4 hours on I-10 to reach Benson, not much to look at, but a nice day to ride.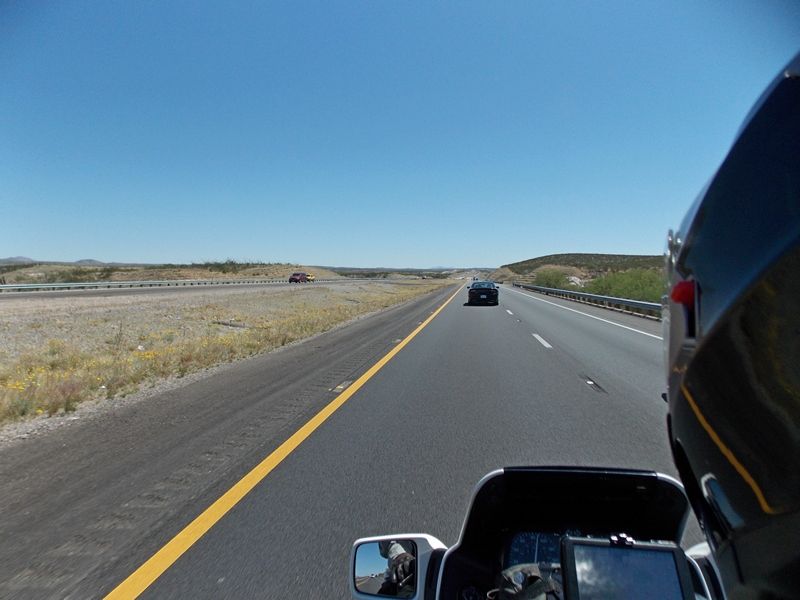 The rally was at a city park, many riders had camped out. We registered, and after a short break, left for Tombstone for lunch. There were about 120 bikes at the rally.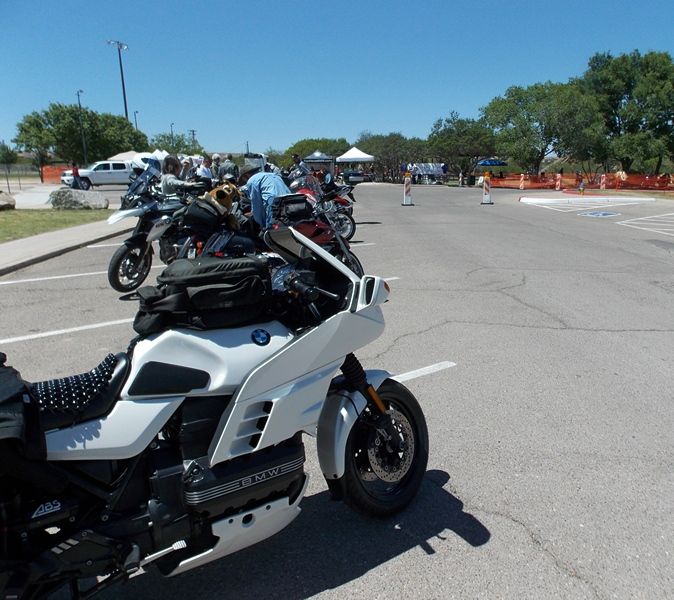 We had lunch at the Depot, but did not walk around Tombstone. We had already visited Tombstone on the bike in 2007.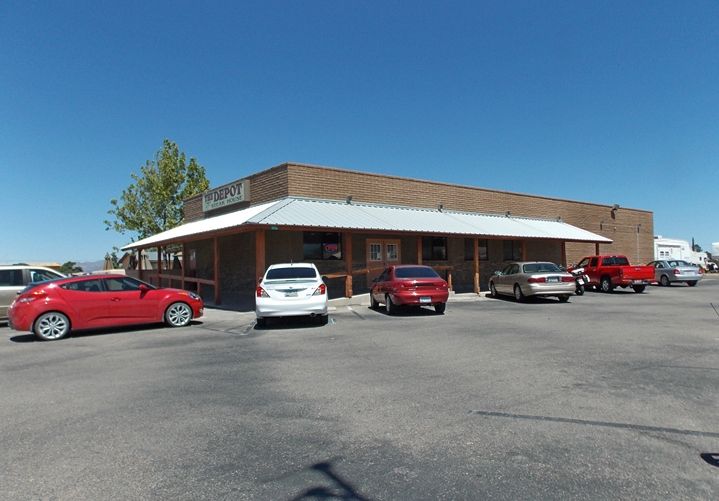 I did have Donna get a picture of me & one of my favorite U.S. Marshall's – Wyatt Earp.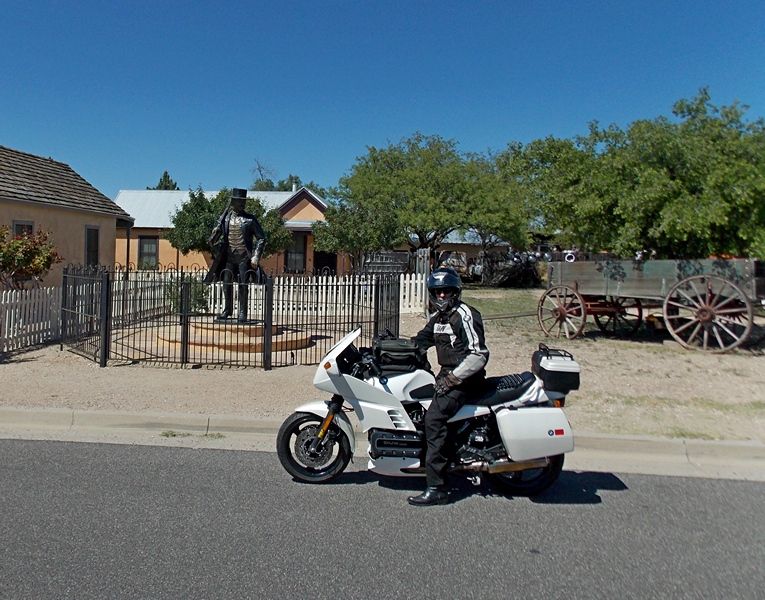 We took HWY 82, over to HWY 90 on our return to Benson. Drove through our first (of several) Border Patrol checkpoints – we were always waved through.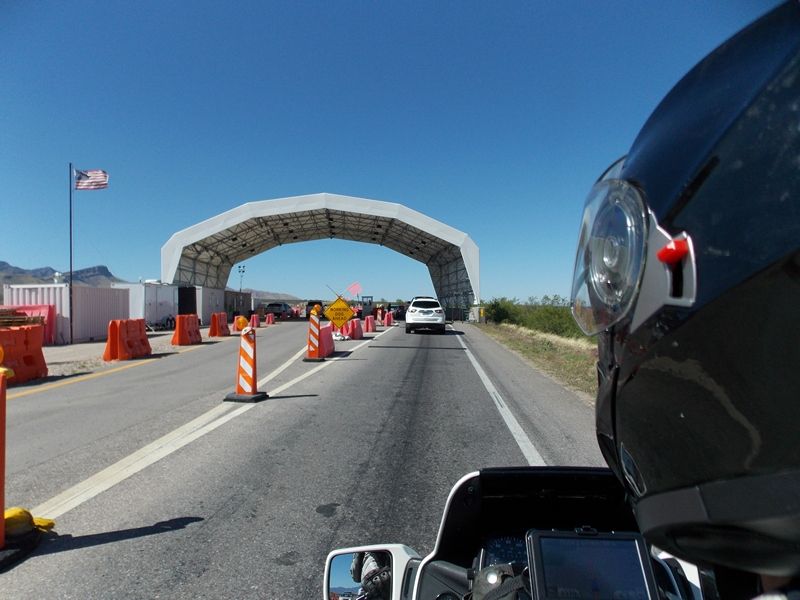 We arrived back at the rally, relaxed while we waited for the door prize drawings.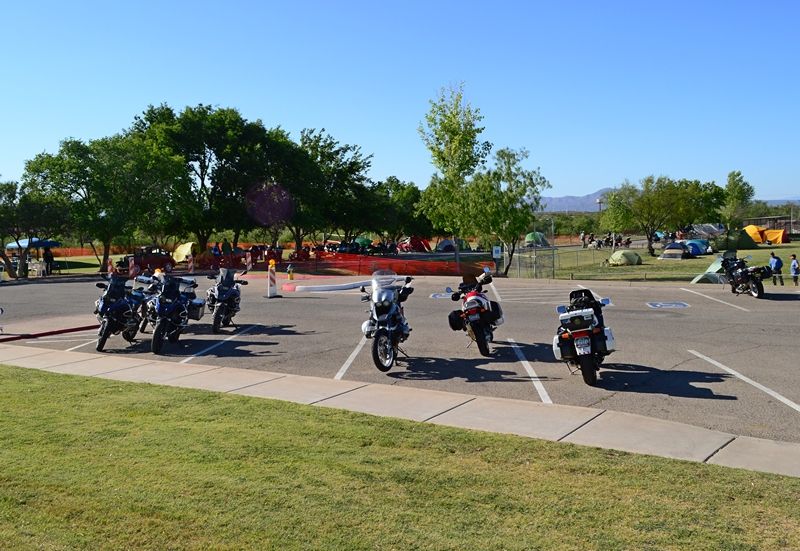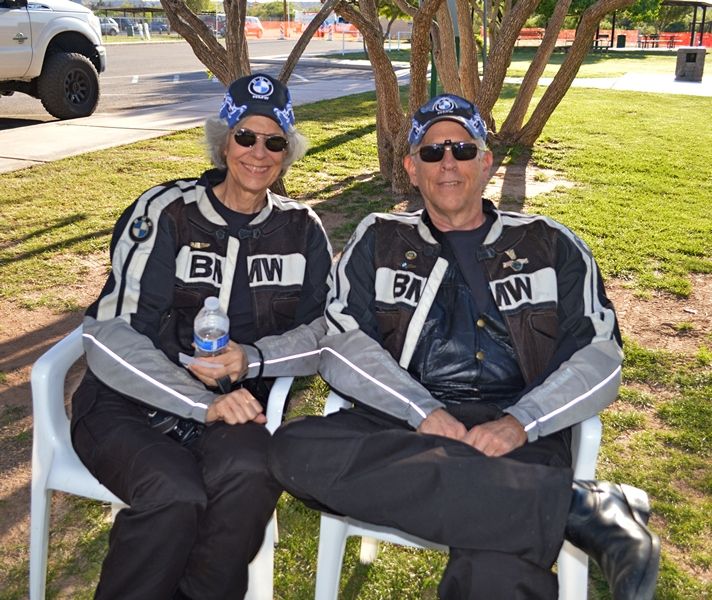 We didn't win any of the door prizes, but we did win a silent auction (we had the only bid) on a free one night stay & breakfast at a motel in Patagonia, AZ. So, we will be coming back to this area before the end of the year.
We had dinner at Pablo's in Benson, nice little place.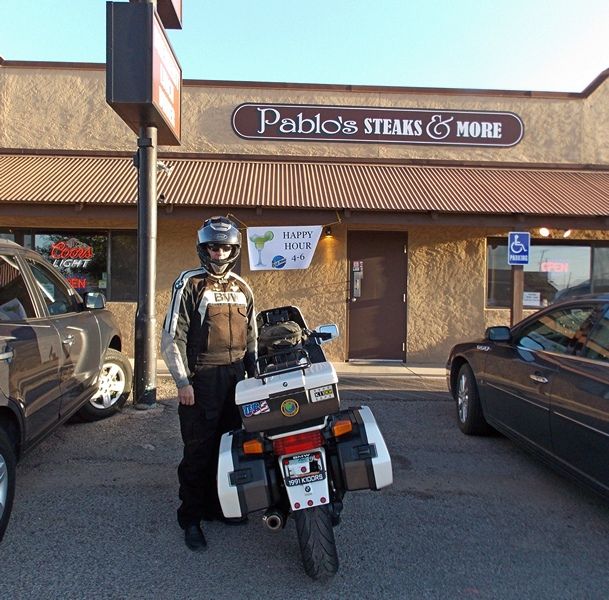 Up & ready for breakfast Sunday morning at the Horseshoe cafe. Another great Mom & Pop place in Benson.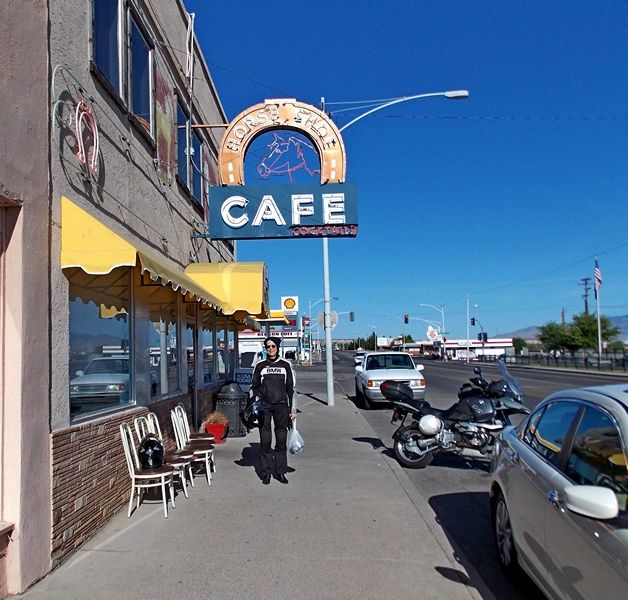 Another perfect day, on our way to Bisbee, AZ.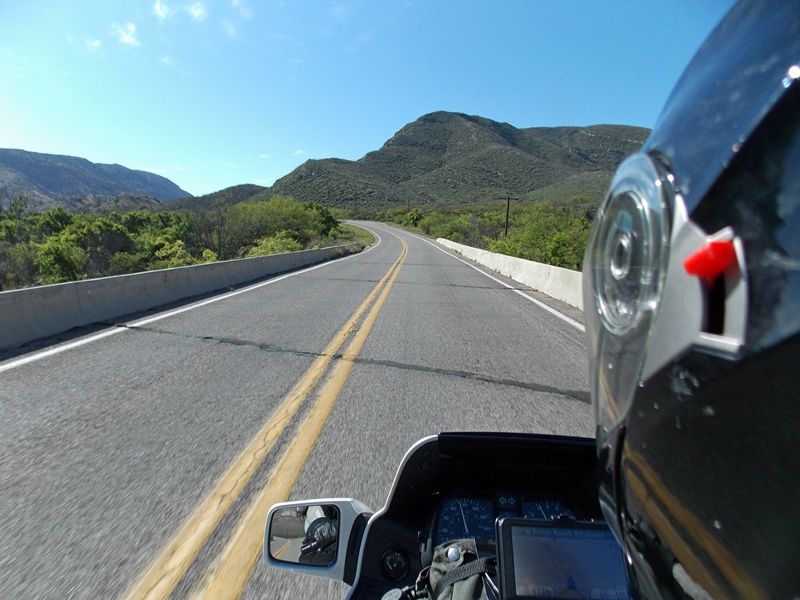 A small tunnel right before Bisbee.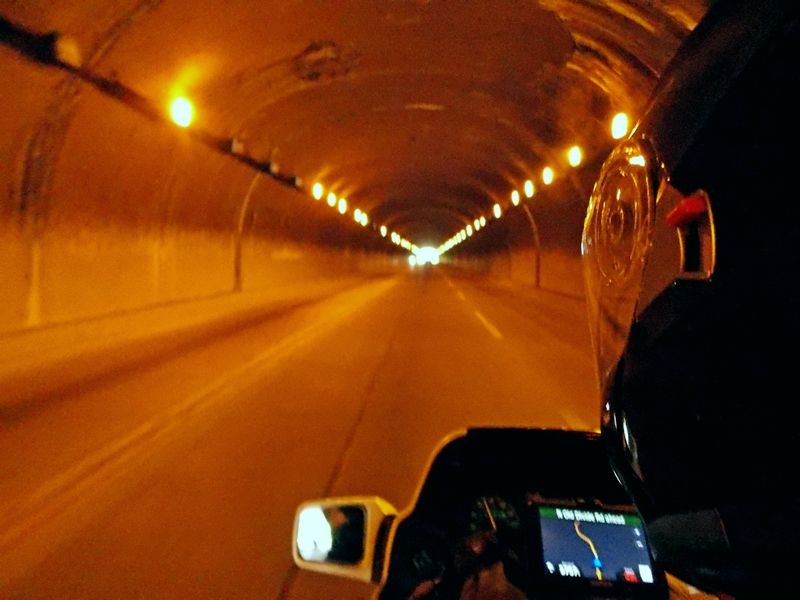 Bisbee looked like a cool place, we will have to come back, probably some fun old west history to be found.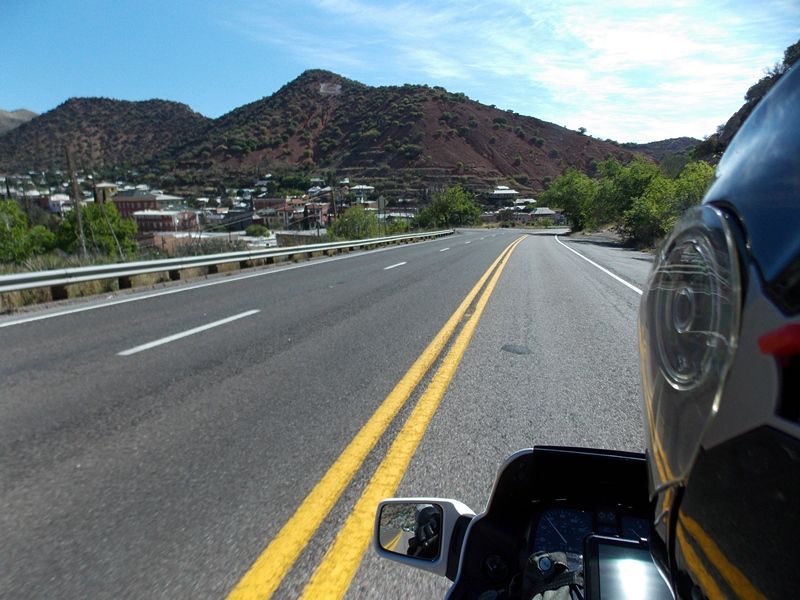 The "old" Bisbee business district.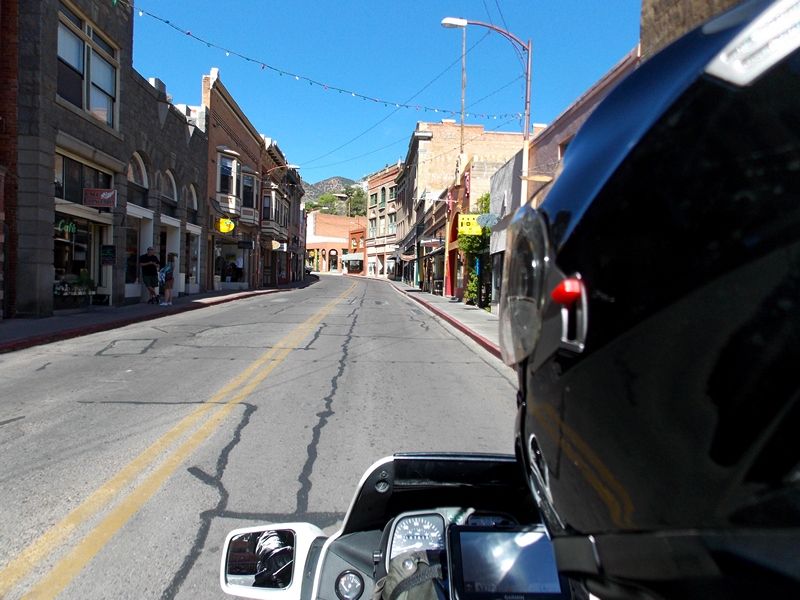 We did stop at the Bisbee Coffee Co. for some more coffee, and just enjoyed the morning & did some people watching.
We decided to stop in Patagonia to check out the motel we would be staying at, just a beatiful morning to be riding!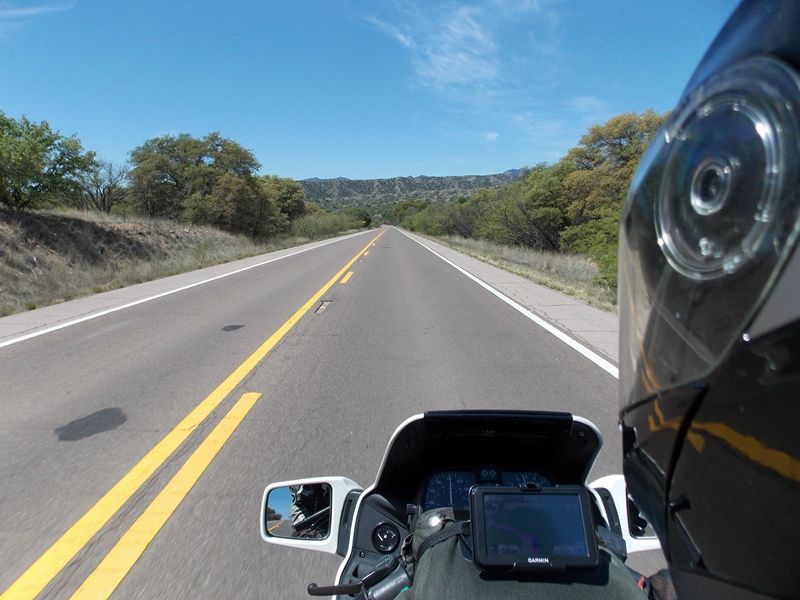 Looks like a fun out of the way place to stay. We did go in a look around and met the owner, thanked him for the free stay. All the proceeds from the rally will go to the Meals On Wheels program around Benson.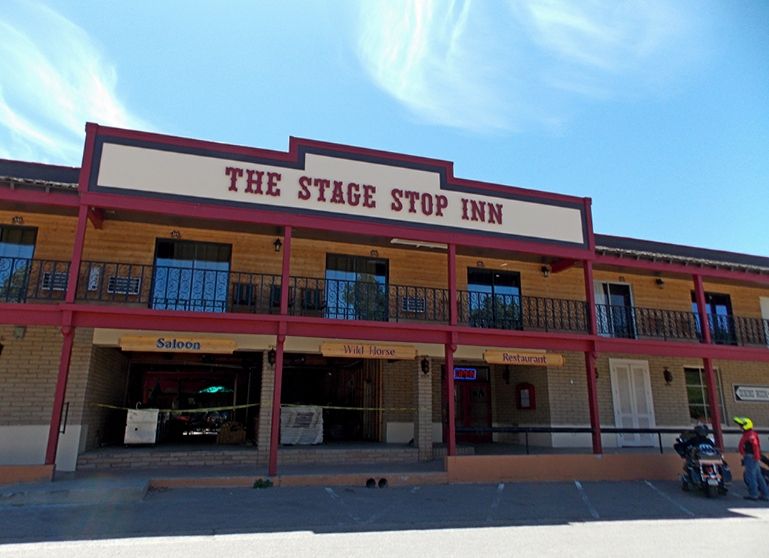 Our next stop was the Sonoita Mercantile for gas & a cold drink. This place was really busy, a favorite stop for bikers at the intersection of HWY's 82 & 83.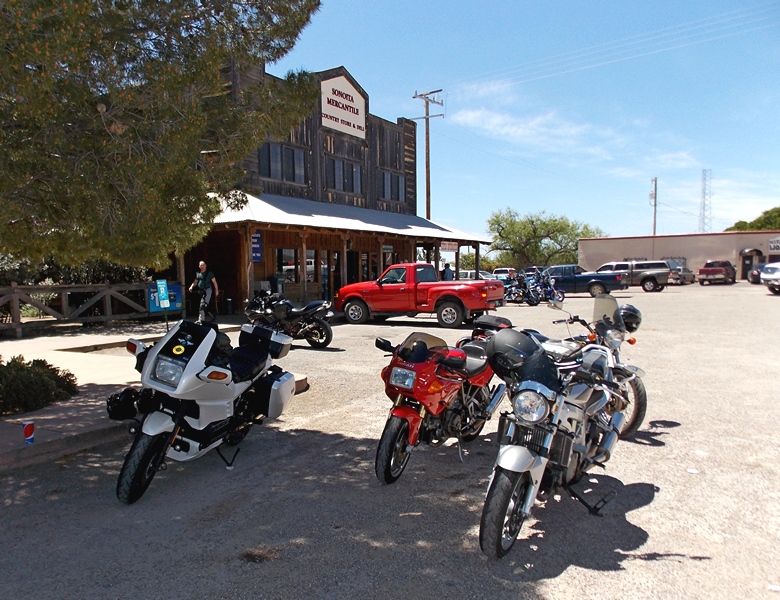 Then a long ride back through the desert to Wickenburg.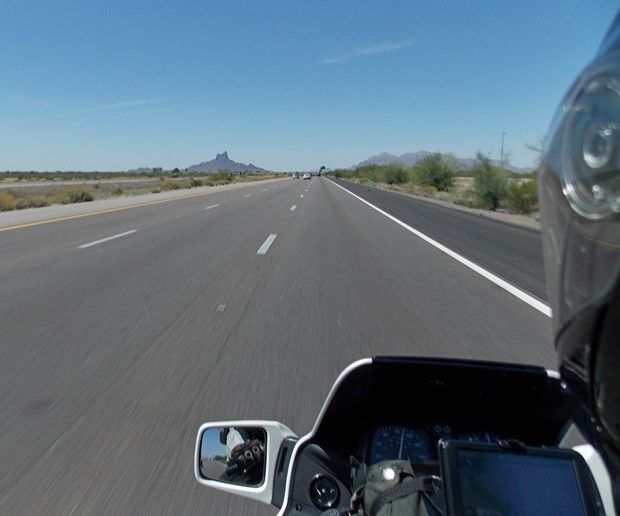 The logo on my shirt from the rally. Next year we hope to make the entire three days for the next one. One night & two days was way too short.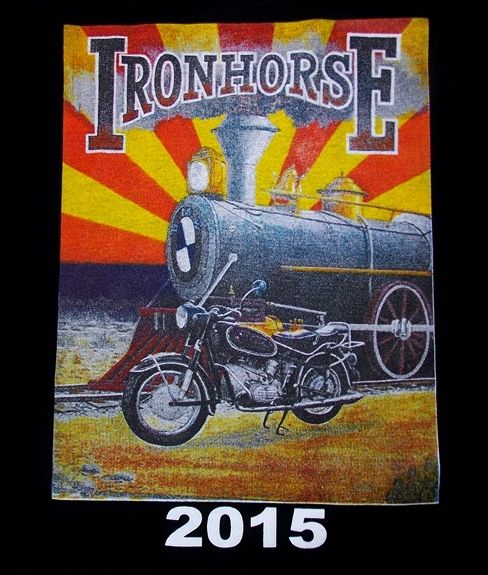 I didn't keep any gas stats, just forgot – getting old ain't for sissies! Just one observation – all the roads in these small towns are in rough shape, very bumpy rides in all of them. We will use our free night & probably spend the second night in Bisbee when we go back later this year.
Total miles – 664