Parker, AZ. Day Ride, Sunset Jan 2015
After a couple of weeks of cold temperatures, the weather finally warmed up enough for a day trip. Riding in the desert in the summer can be rather unpleasant, so during the cooler months we will try to get to some places that we want to visit that are just too hot in the summer. Parker, AZ. fit the bill.
The route:
We hit the road around 11am, just perfect!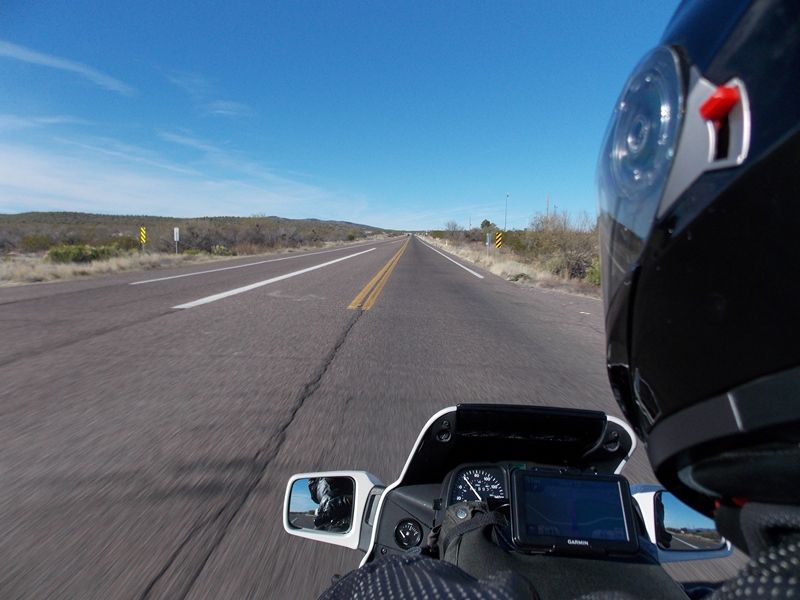 Donna is getting to be a real "pro" at taking backseat photos!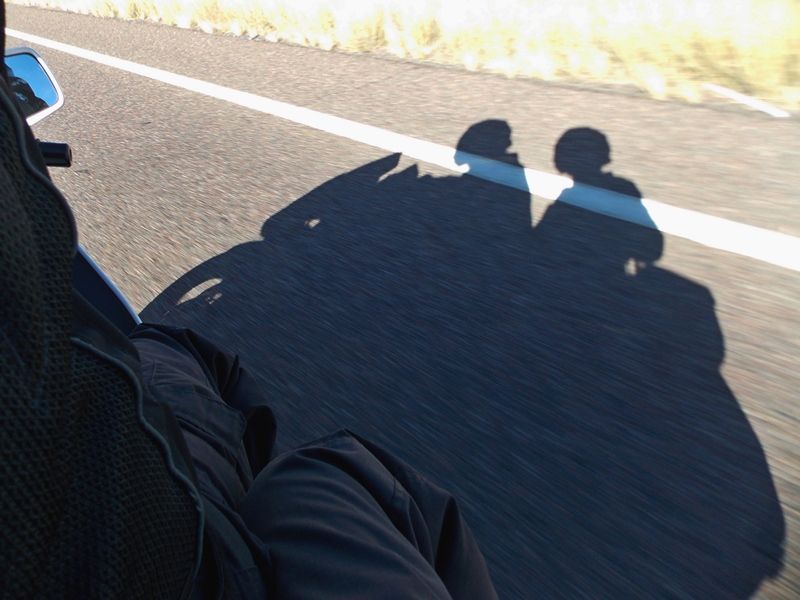 HWY 60, going west bound is long & flat, not much to look at.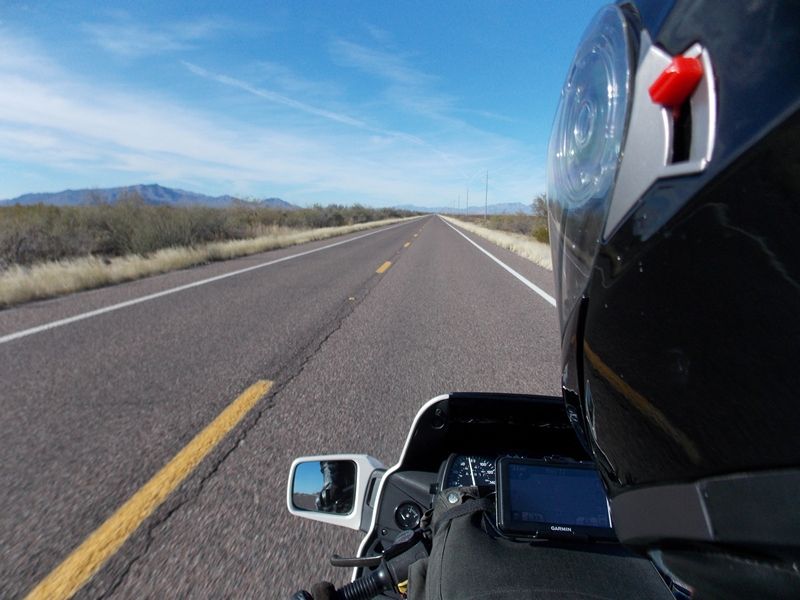 However, there are several agricultural areas with active farming.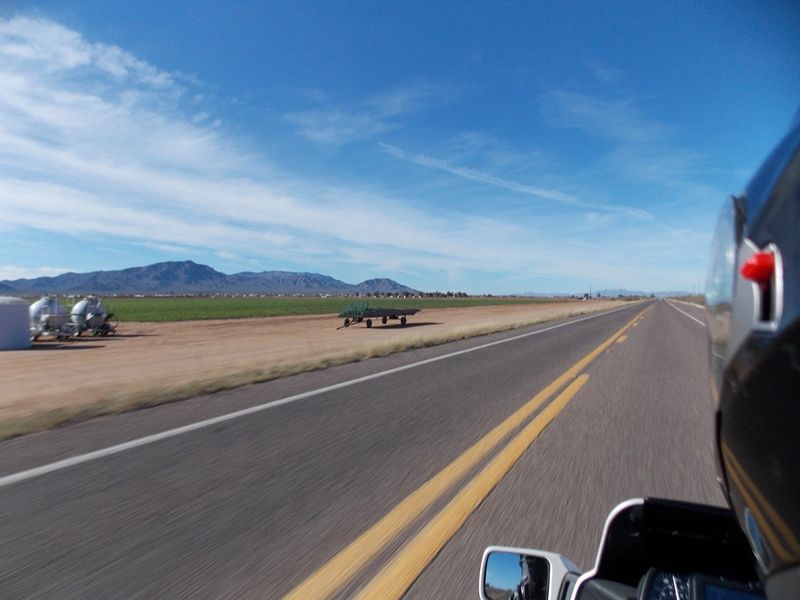 Hope, AZ., we turn onto HWY 72. This sign doesn't lie, that is all there is.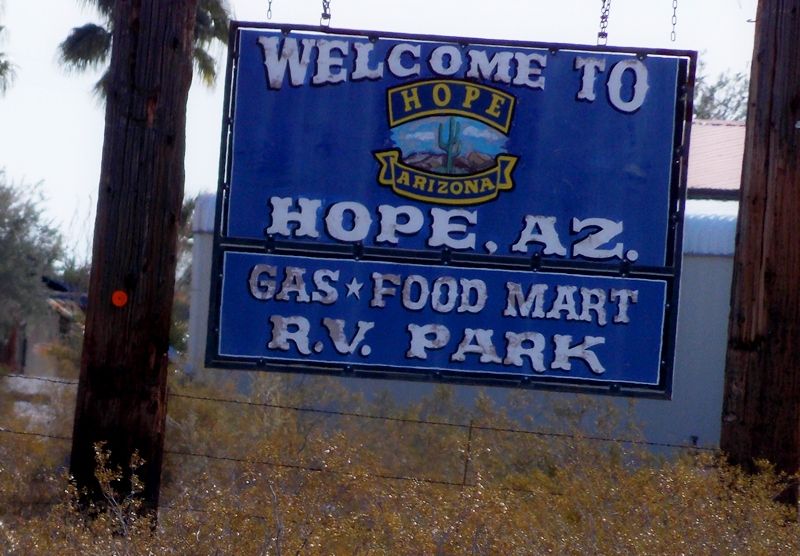 More desert, although I was surprised at the amount of big rig traffic using HWY 72.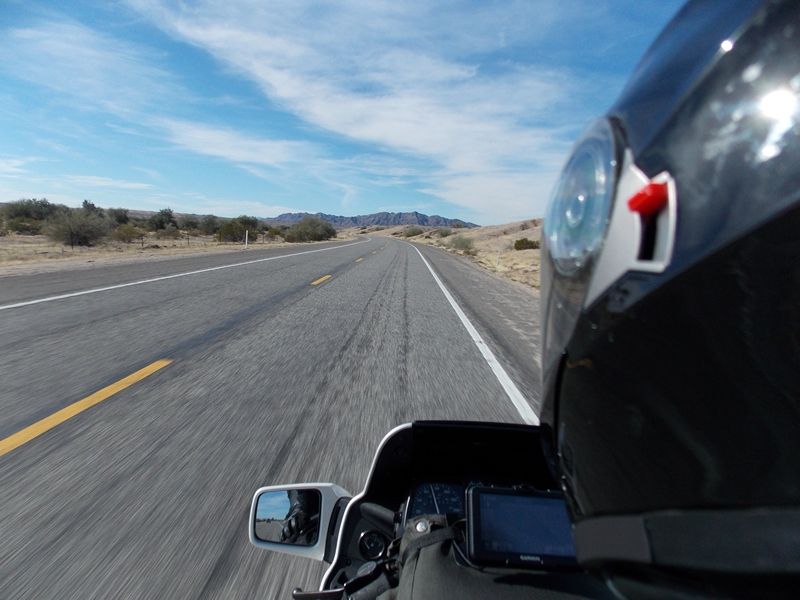 Into the town of Parker.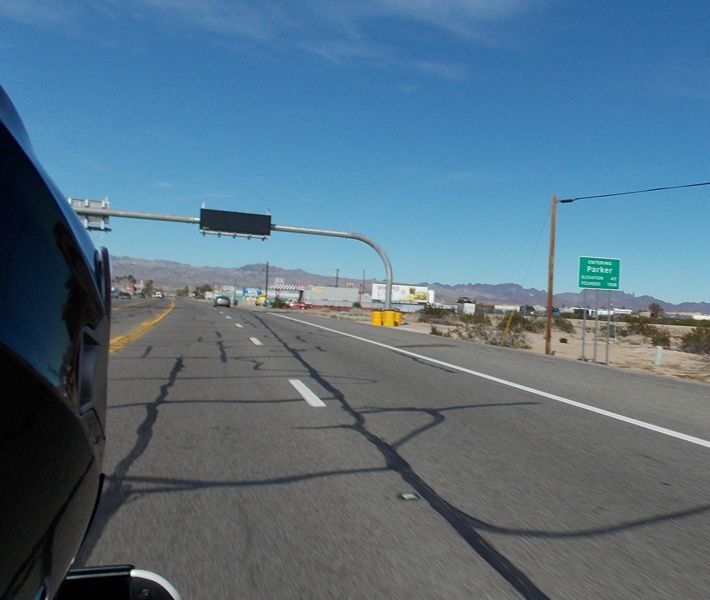 I was keeping a close eye on the odometer, we rode into CA., turned around and hit this milestone while crossing the Colorado river.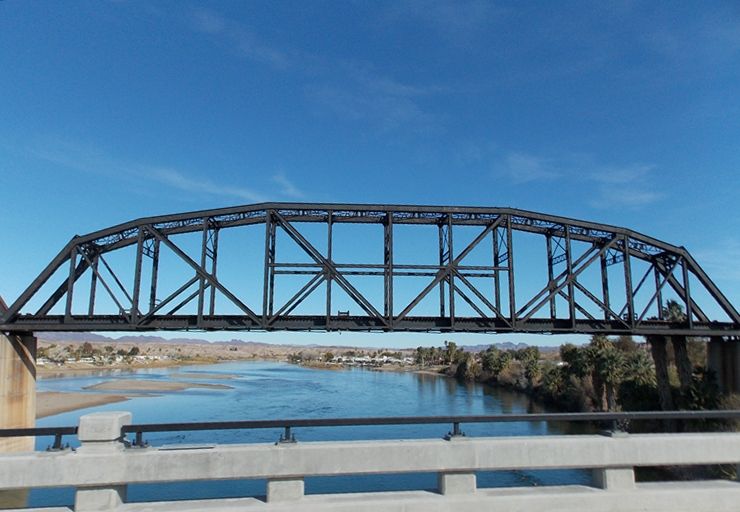 Only 35,000 more miles to get my 200,000 mile award. Seriously, who cares? I DO!
We had a quick lunch at Pizza Hut, then back on the road. On I-10, east bound. Love that 75 mph speed limit!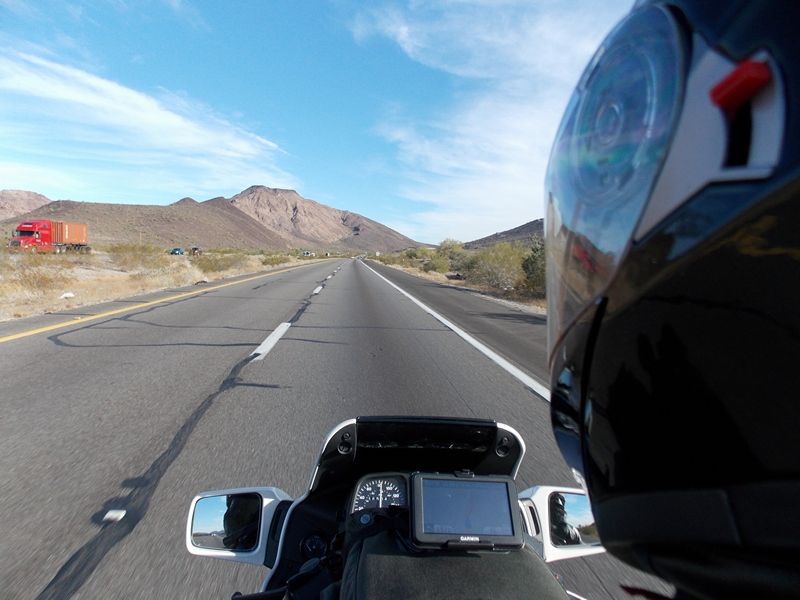 Back on the Vulture Mine Rd. We took this road a couple of weeks ago.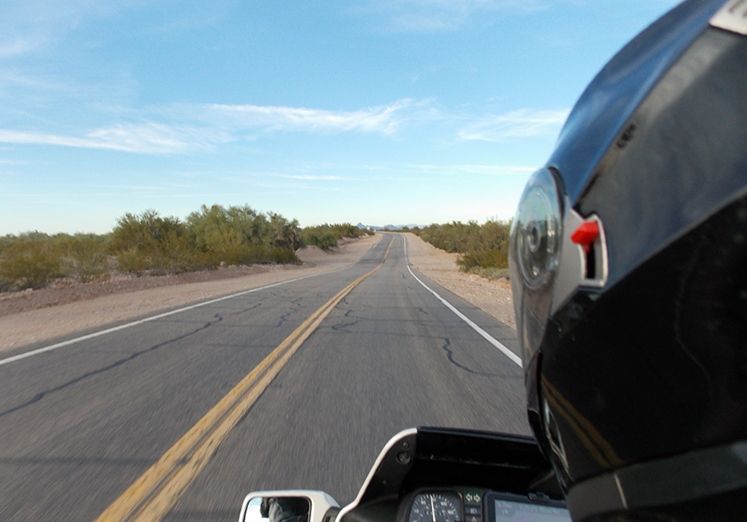 I noticed several areas that might be good for sunset pictures with the large saguaro cactus that grow there. Our timing looked good to try and get a few shots. We stopped across from the old Vulture Mine around 4:45 and began our wait. Getting out my photography gear. I left on my bright red bandana so Donna could keep track of my location, she kind of worries about me getting lost sometimes!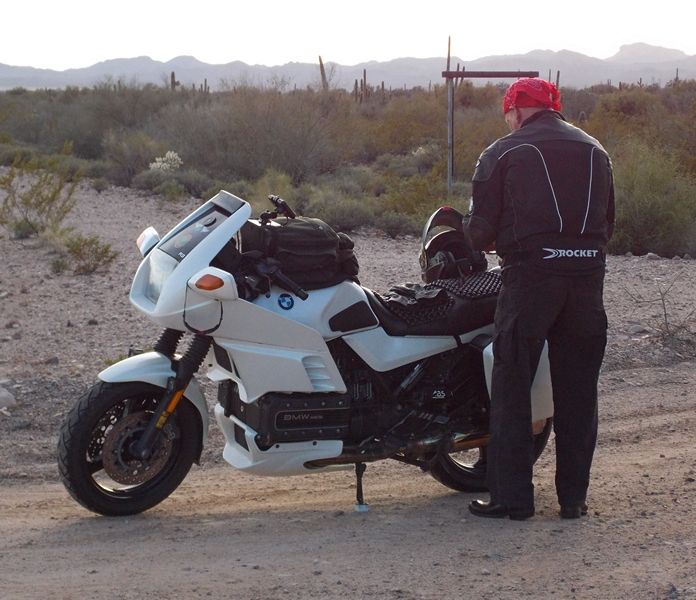 Lots of cactus to choose from.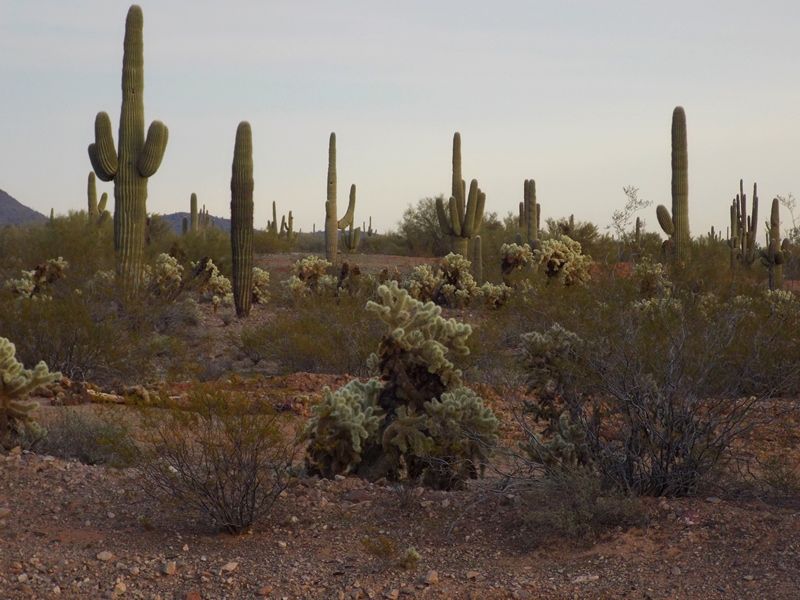 The old abandoned Vulture mine.
Donna keeps track of my location.
My first shot.
I kept moving around trying to find the "perfect" spot.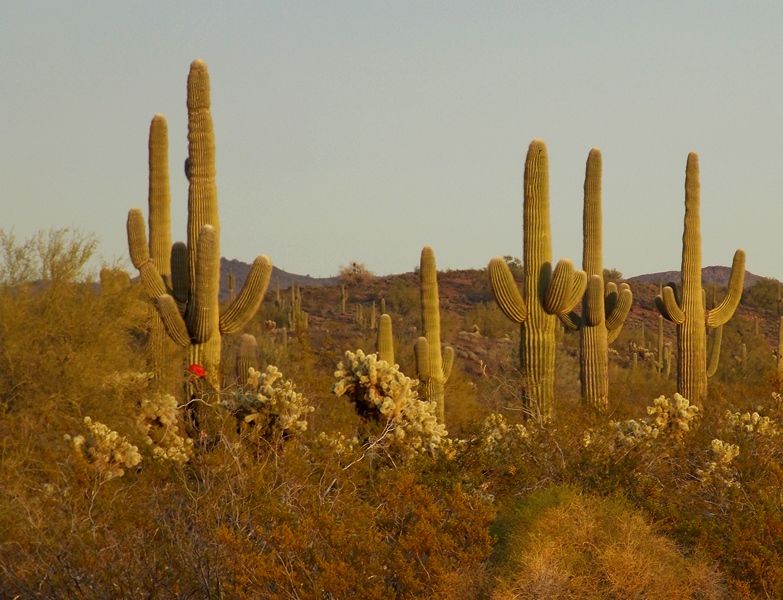 The desert colors really start to change as the sun goes down.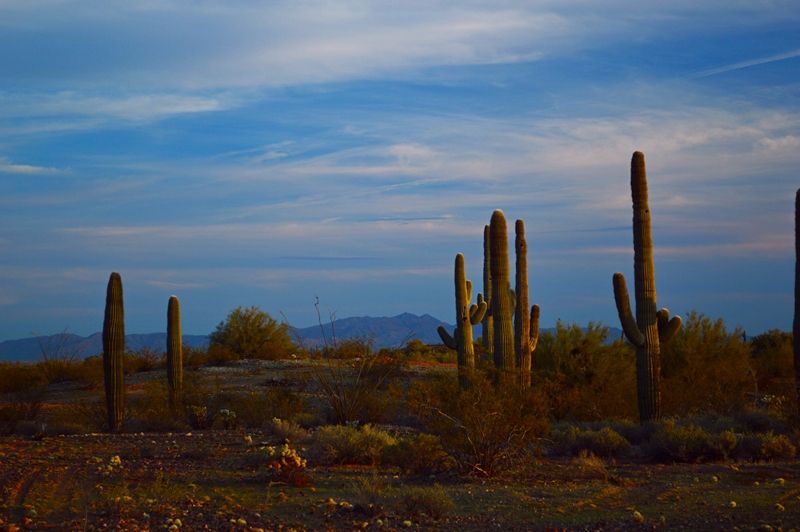 Took several shots, but I wasn't getting the results I wanted.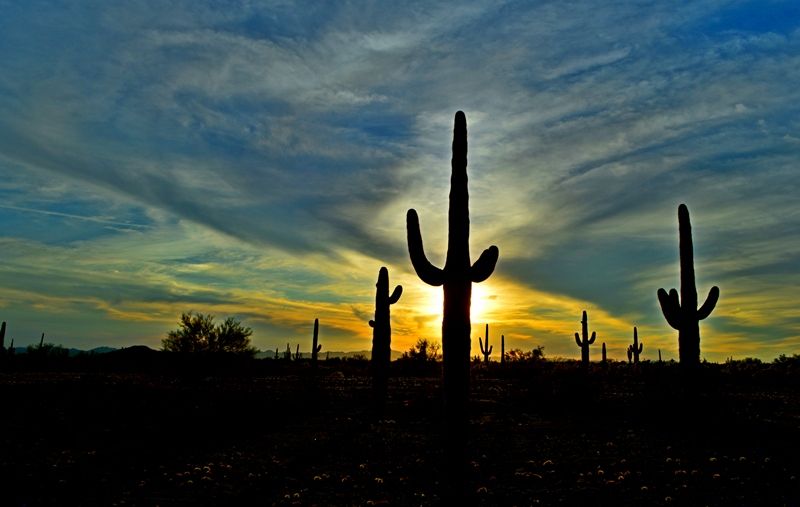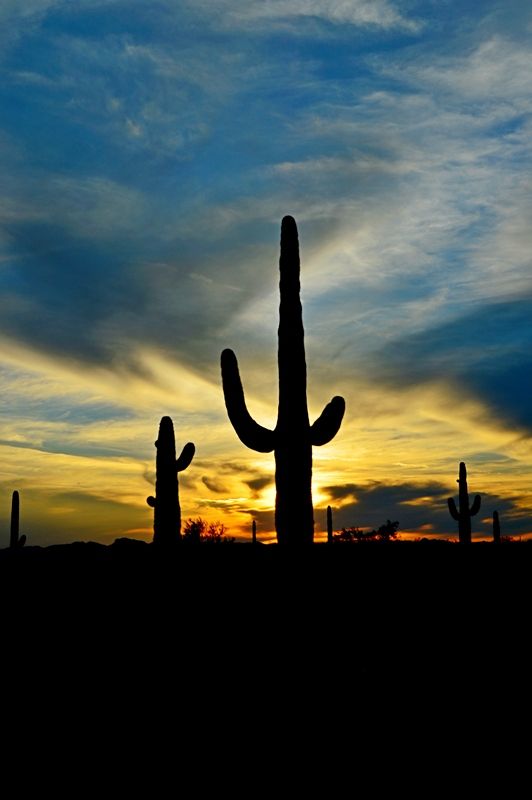 I put away the normal 18 – 55 mm lens and put on the 55 – 200 mm lens, the results were much more of what I visualized.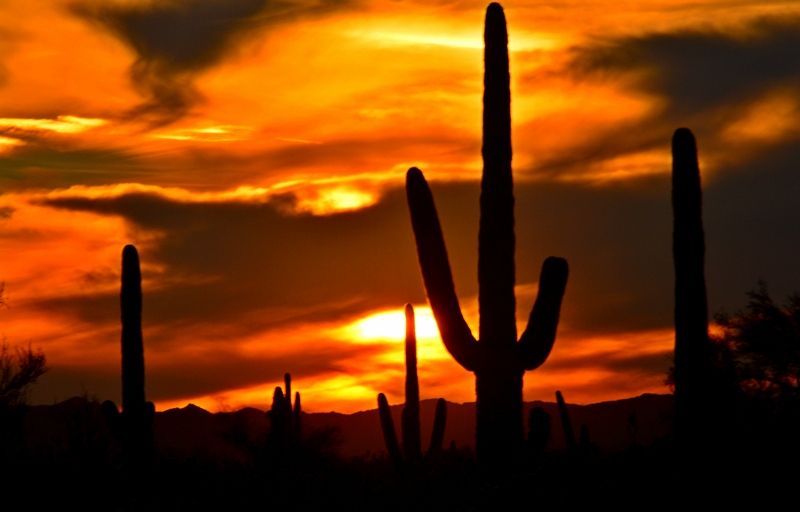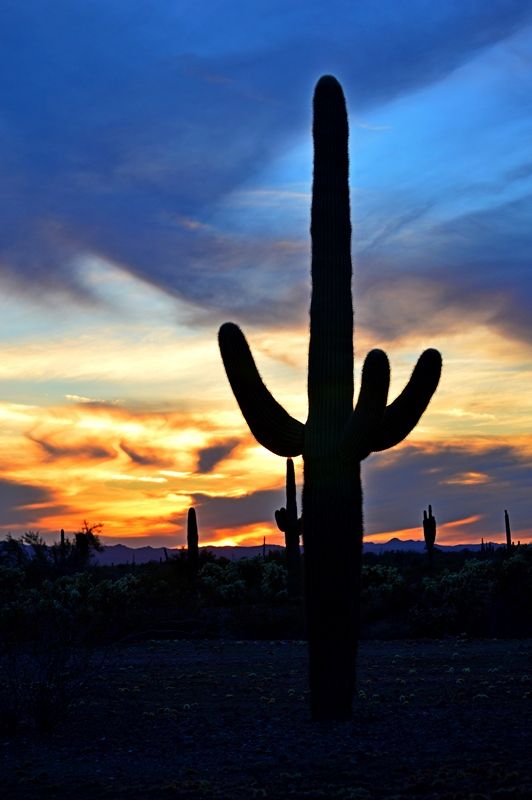 I noticed several tarantula holes (actually ,more like hundreds) and started to get a little anxious, I didn't want any visitors walking around with me at dusk, so I took a few more and packed it in.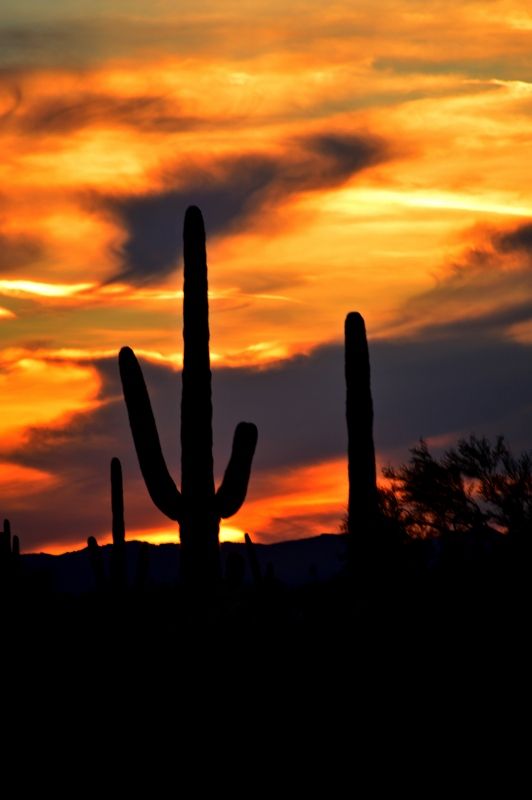 I also discovered, painfully, that cholla cactus spines will penetrate leather boots. Ouch! I thought I was being careful, but picked up several on my boots and camera case. While I was picking those out, Donna began to call out, thinking I was going to spend the night. She was happy to see me reappear!
I had everything packed away and was ready to go, but Donna was still taking pictures. I felt like Tony Stark from Ironman, being late, then chiding Colonel Rhodes by saying "waiting on you now"!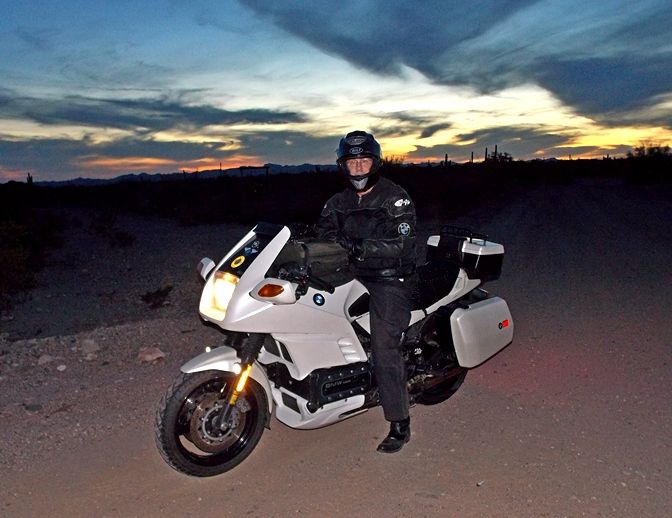 Donna tried some night "moving" shots – I really like the effect!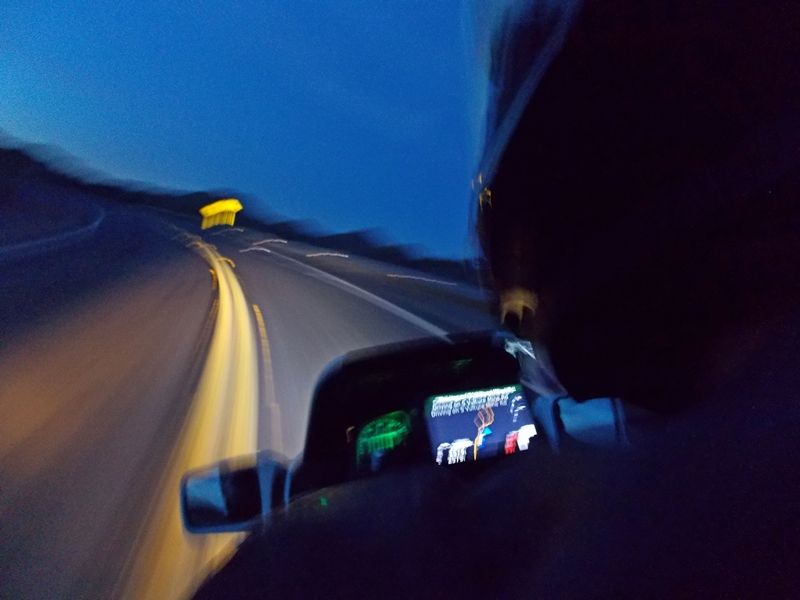 Got home well after dark – what a fun way to spend a day!
I'll be adding some of these photos to the gallery. I ended up taking well over a hundred photos while waiting for the sun to set, thank goodness for digital cameras!
Total miles – 270
No gas stats.