Williams, AZ. Donna's Birthday Ride July 2014
Our move from Las Vegas went smoothly, and we are all moved into our new home in Wickenburg, AZ. Donna wanted her favorite onion rings for her birthday, from Rod's Steakhouse in Williams, how could I say no.
The route:
Even though it wasn't far to Williams, it was nice to have some different roads to explore, not all of them desert with straight roads. It was just a short overnight stay & ride. Donna's favorite driver.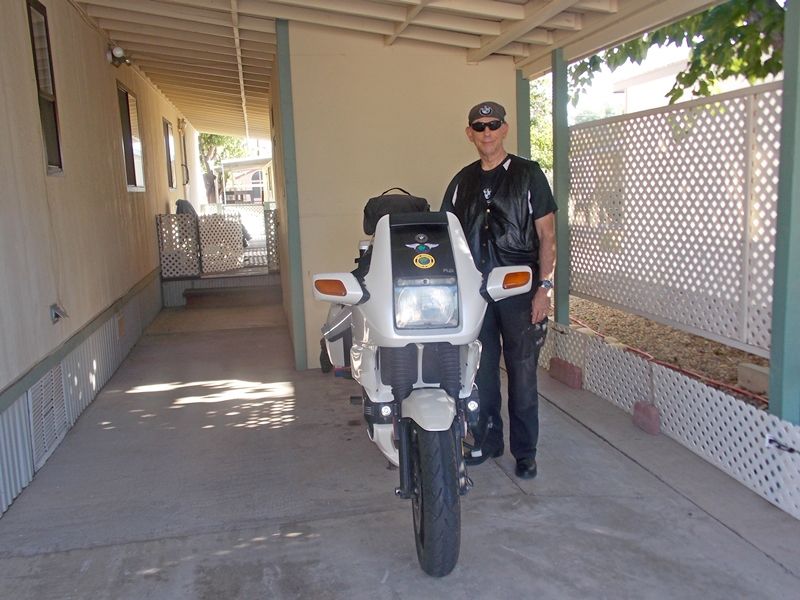 A few miles on HWY 93, then onto HWY 89. A perfect morning!
The Arizona desert at least has some vegetation.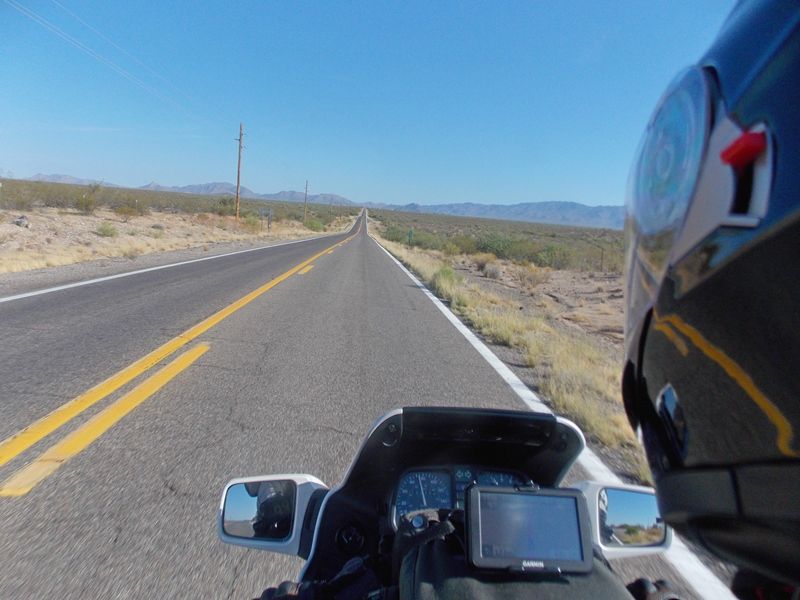 At last, a few small mountain passes to ride over.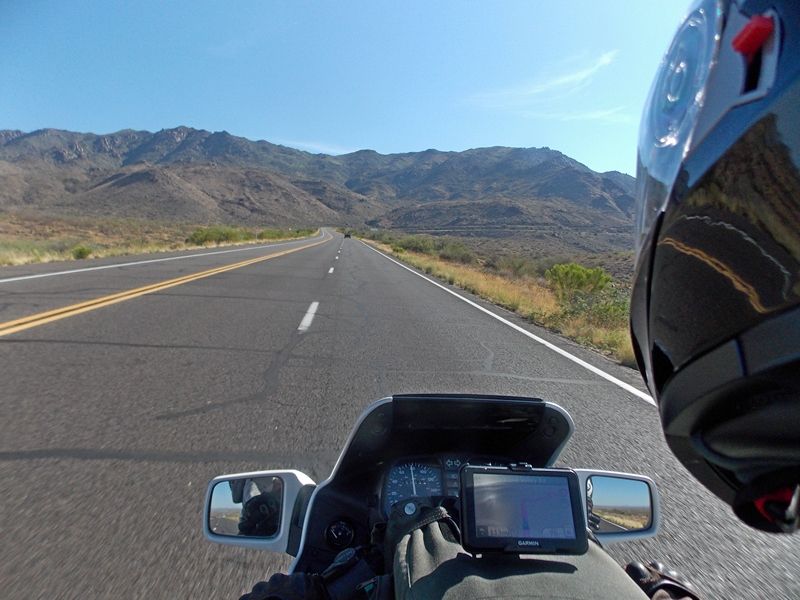 Going up.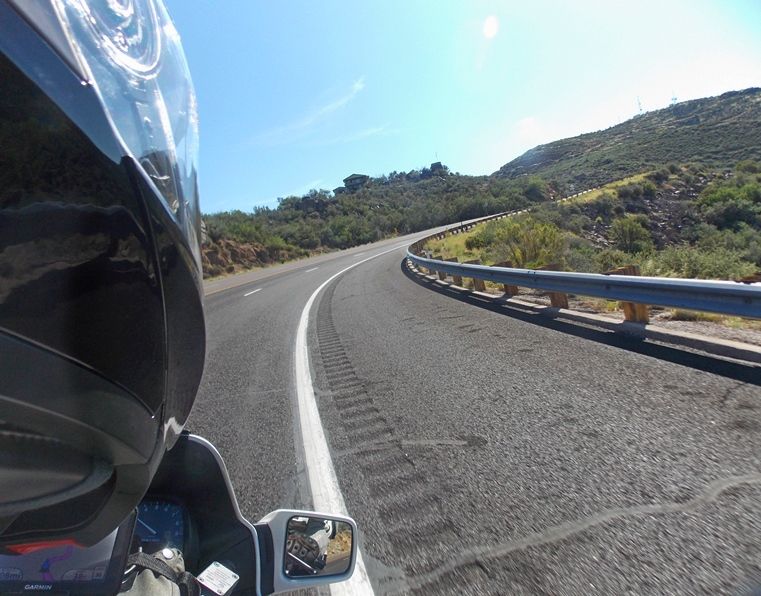 The small town of Yarnell, AZ. We had climbed about 2700 feet in elevation, so it was nice & cool.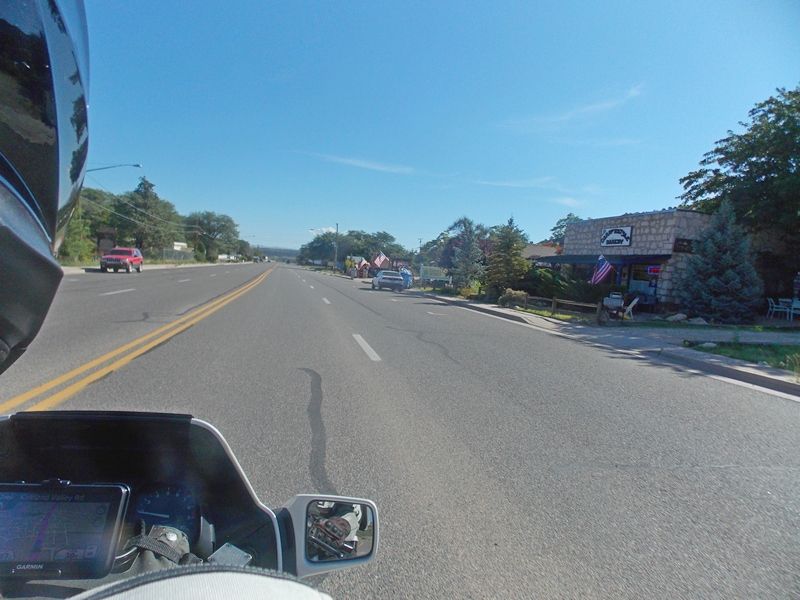 A green grassy plain, this area had several horse ranches.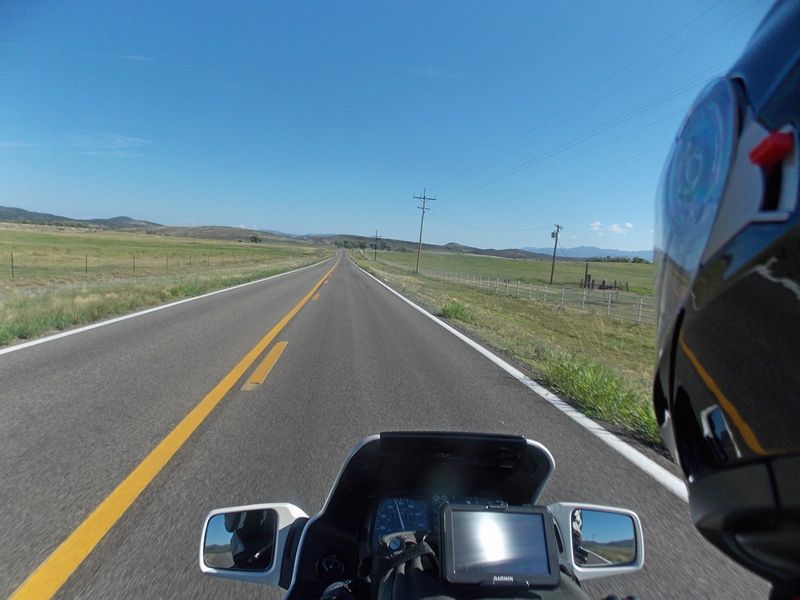 Back into the mountain pines.
We stopped to check out the view & stretch our legs.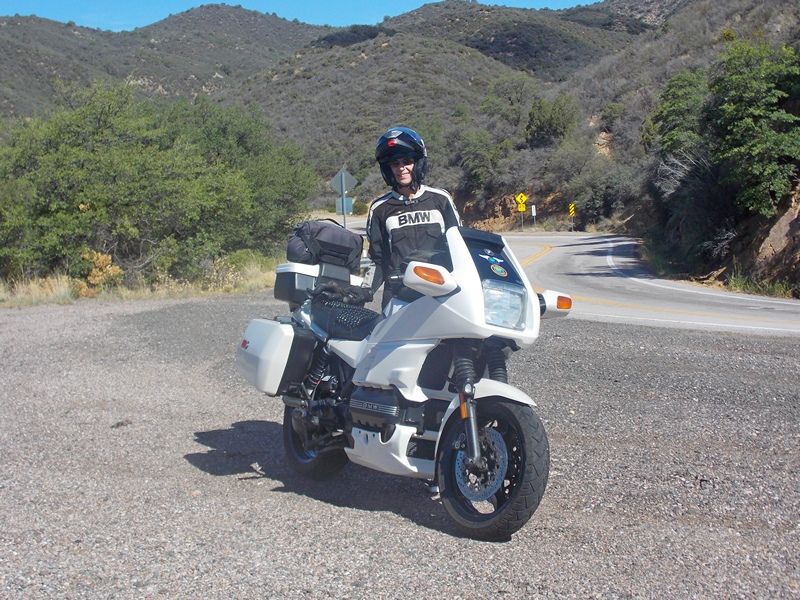 Beautiful day to ride!
We could smell the pine.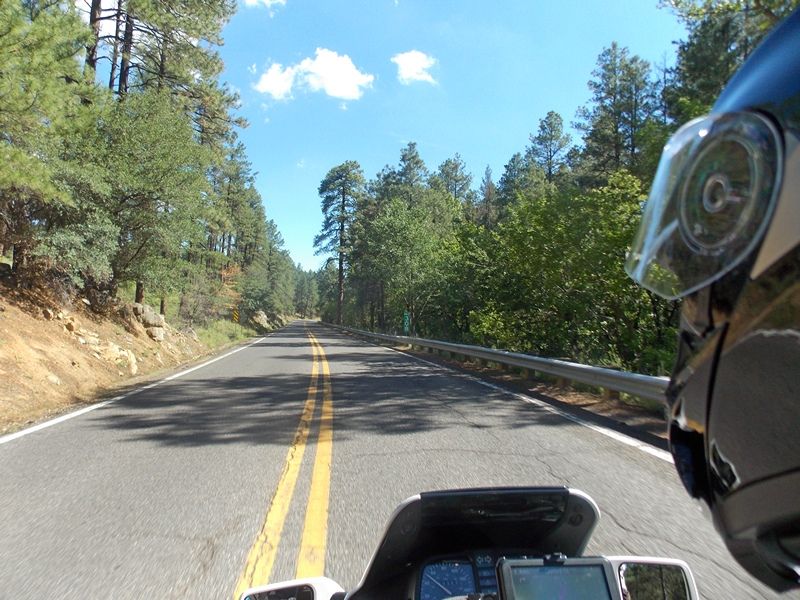 Prescott, AZ. elevation 5400 ft.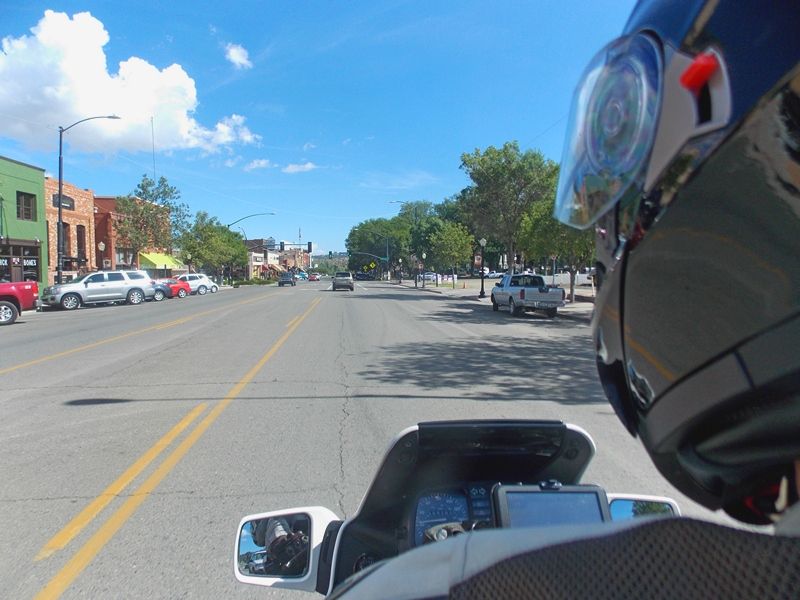 We stopped across from the courthouse square and had breakfast at the Lone Spur Cafe.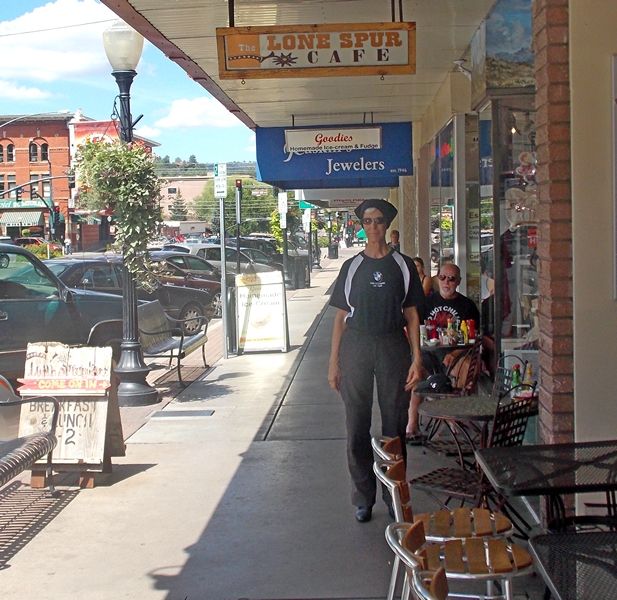 Some nice scenery after breakfast.
I-40, almost to Williams.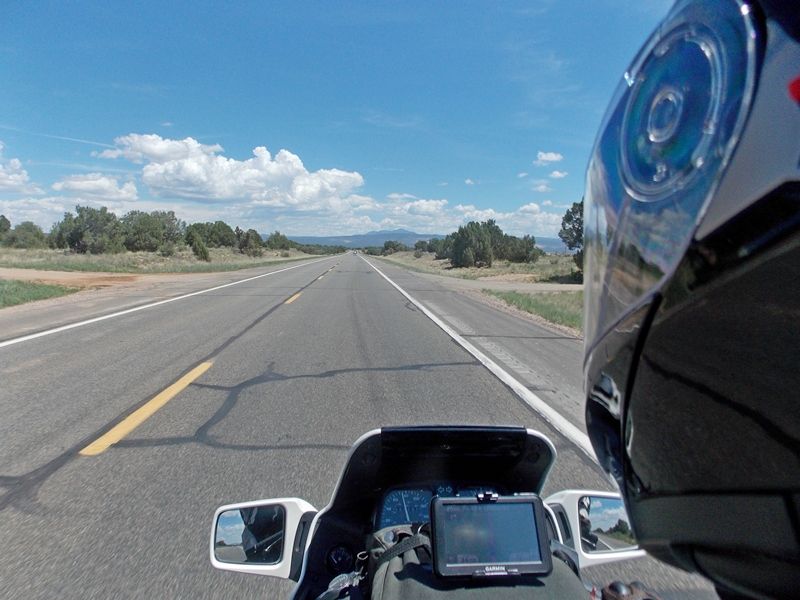 Walking the main street, old HWY 66, in Williams. We did decide that on our next trip, we will try an outdoor bar-b-q place.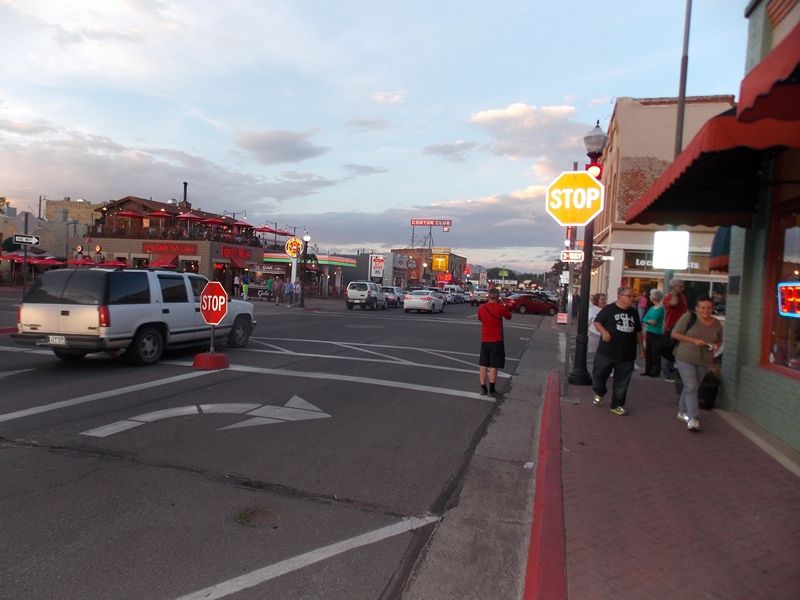 Donna enjoys her birthday gift at Rod's. I had another excellent steak.
The next morning I walked down to get some coffee, it was a very cool 56 degrees. We had gone up in elevation about 4800 feet, it was a very nice change from the desert heat of Wickenburg. Another perfect day to ride back.
We rode back on the same route, until just before Prescott, then took a different way around.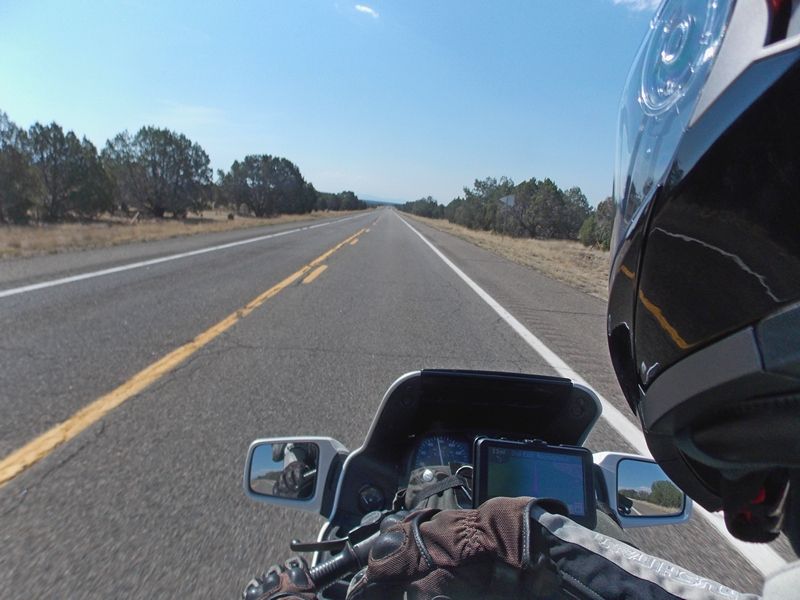 Pure enjoyment, that's why we enjoy the BMW so much!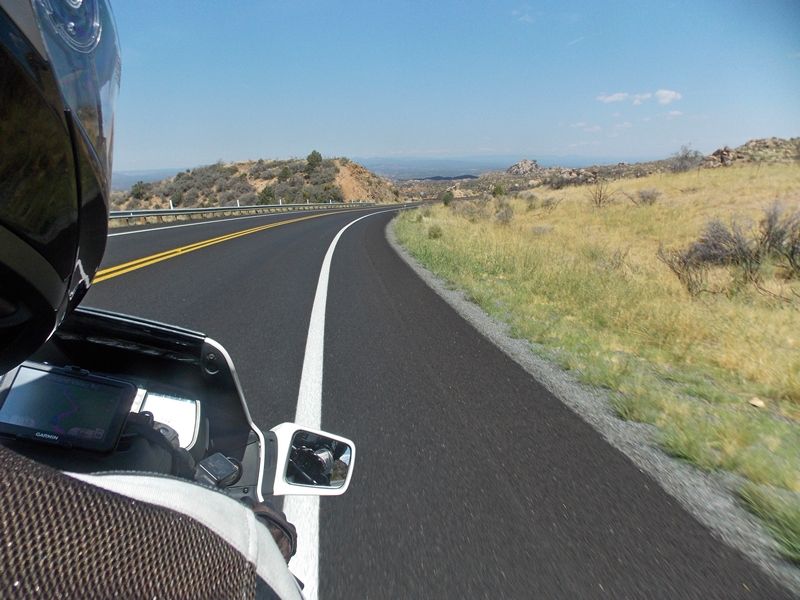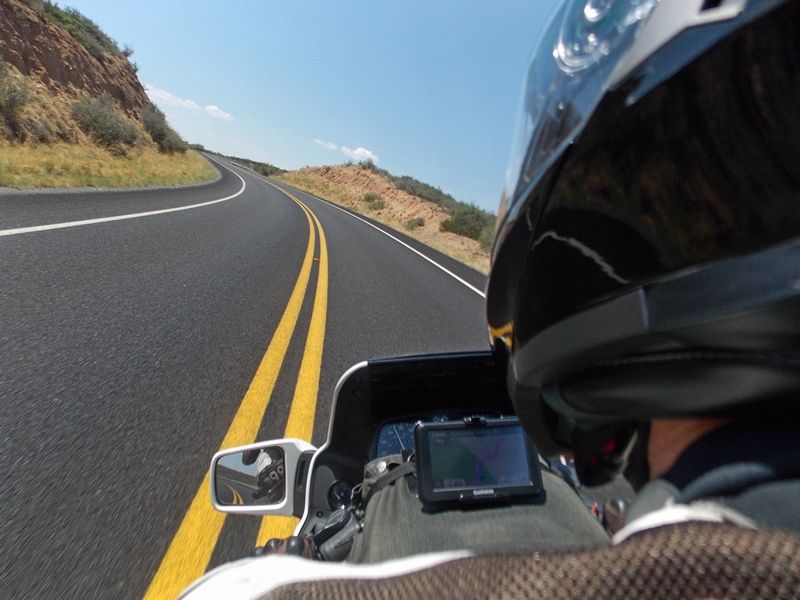 We took a break at an old closed down gas station in Skull Valley. The pumps had a price of 46 cents a gallon, so it had been shuttered up for a number of years. It was for sale.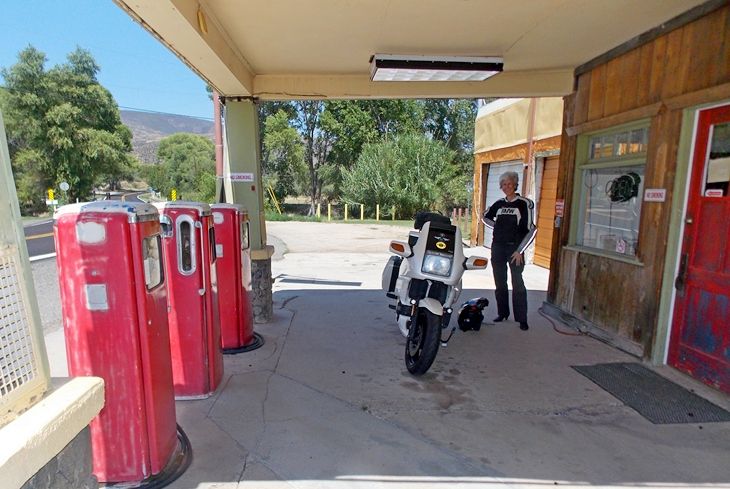 Nice wide sweepers!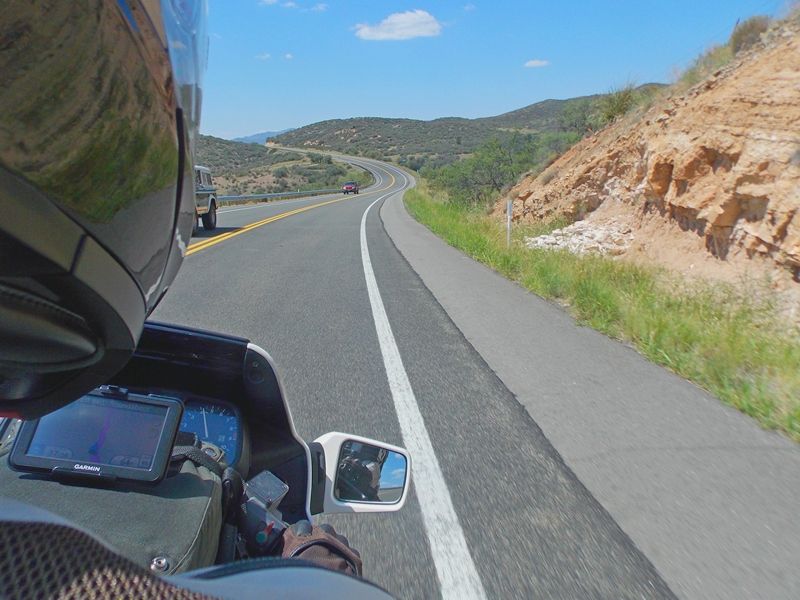 Nice views going back down.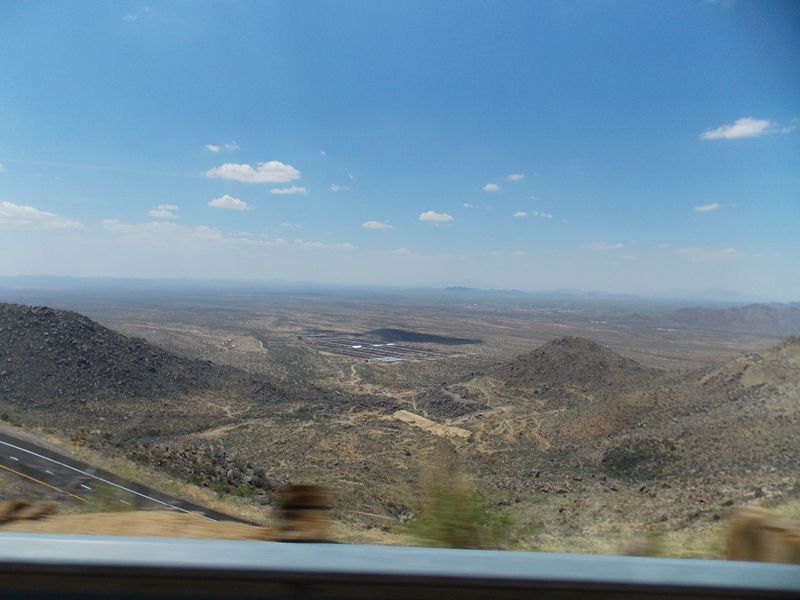 Back to the desert.
Almost home. A very enjoyable trip, if only for one night!
Total miles – 270
I didn't keep any stats this trip, because it was such a short one.
The bike turned 160,000 miles right after we got back,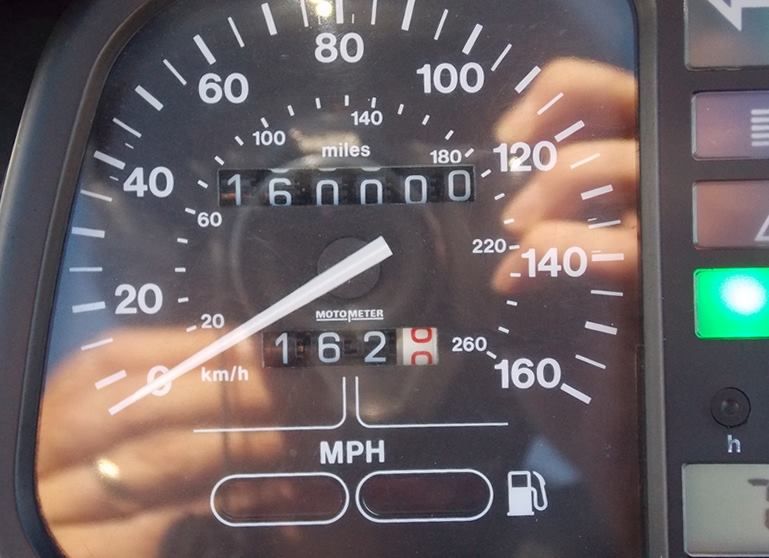 Getting the bike serviced for the next trip, which will be soon.