Southern California/Phoenix Trip May 2014
We finally got a four day weekend. We met our friend Drake (from Seattle) in southern California, then onto Phoenix for a visit with the kids & grand kids.
The route:
We decided to leave Las Vegas after work and beat the morning traffic. We spent the night in Primm, NV. I don't get many chances to ride after dark, so this gave me a chance to enjoy the LED lights in the instrument panel that Drake put in a couple of years ago, one of many upgrades he has done for us.
Another perfect day to ride as we head for Big Bear, CA.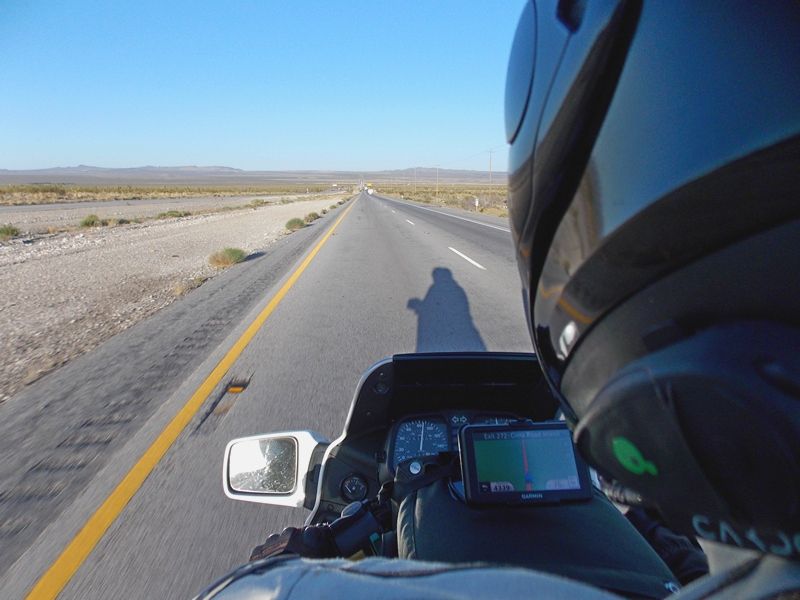 Fun in 3..2..1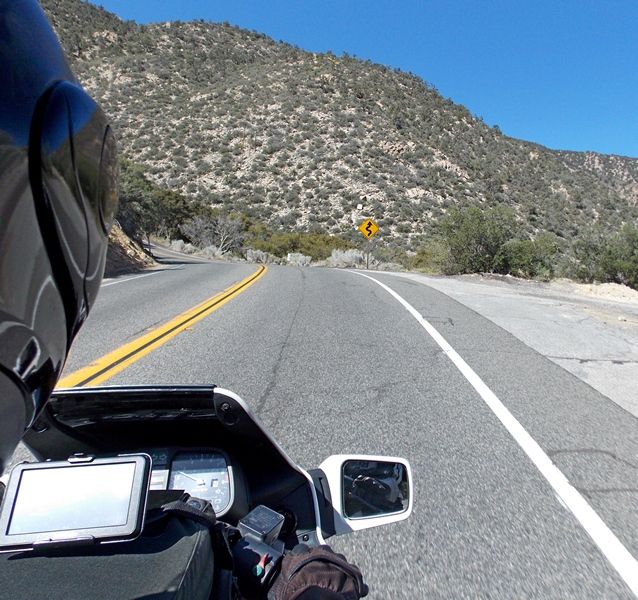 Meeting up with Drake on the bridge in Big Bear. He is riding a K75 with a turbo charger he bought earlier in the year.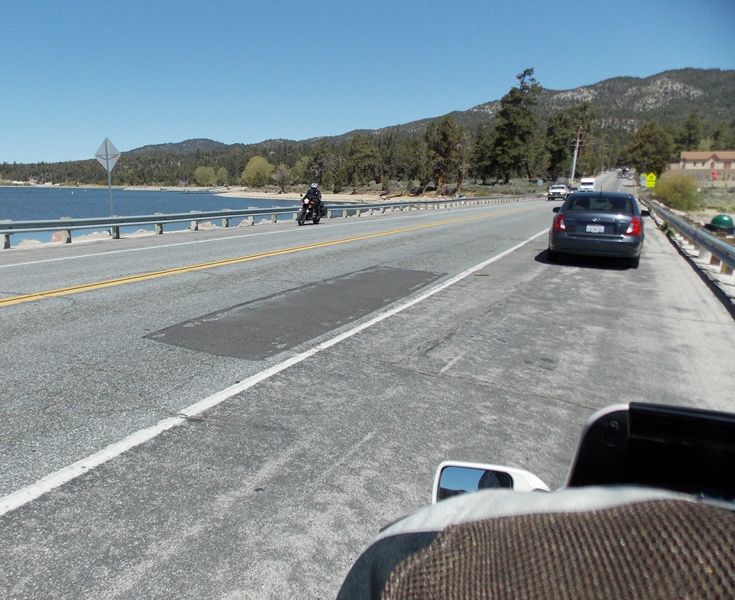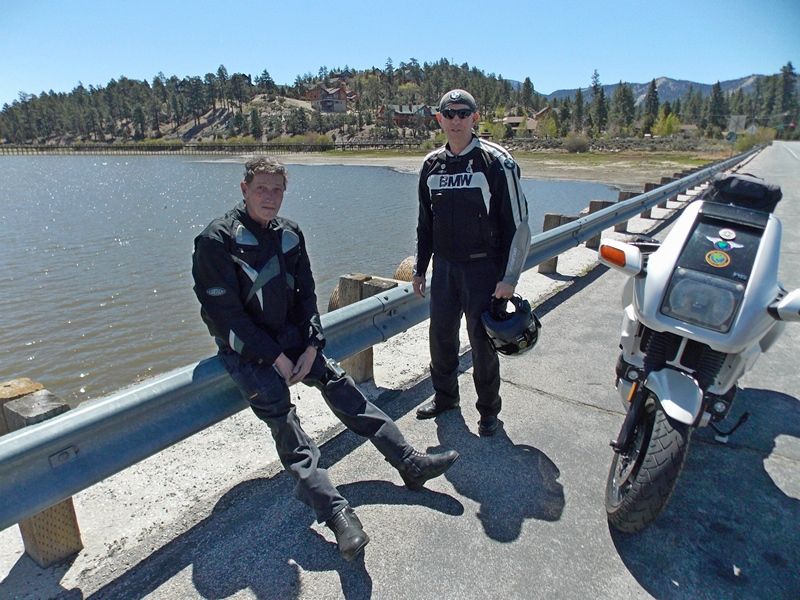 Drake always has a good route picked out, and away we go.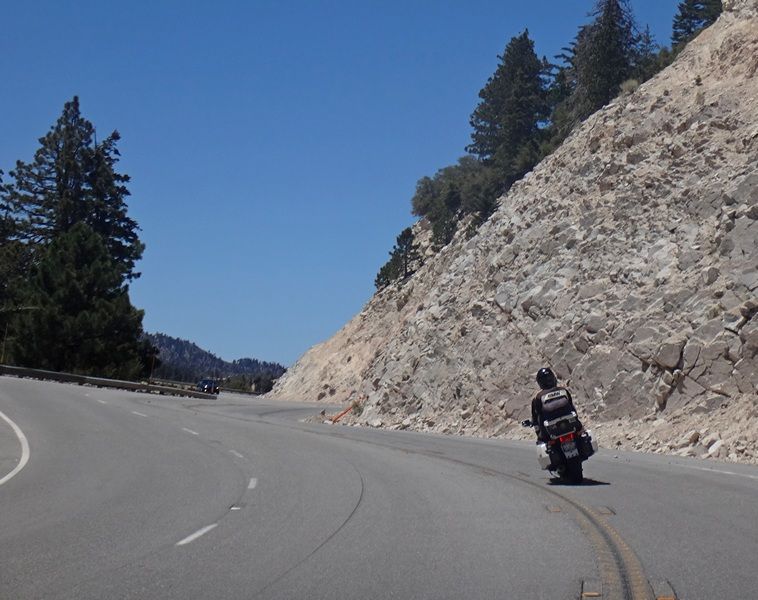 We stop on Hwy 18 "Rim of The World" for the spectacular view.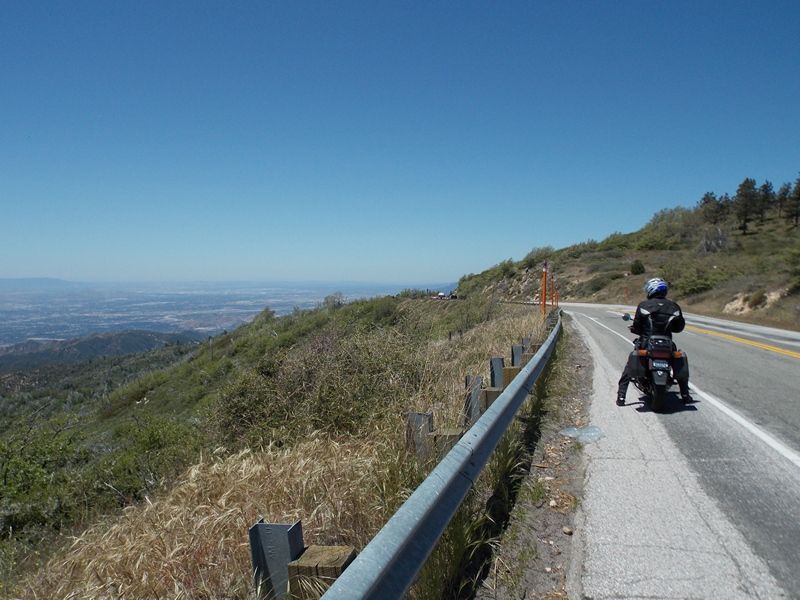 Riding through the little town of Crestline, CA.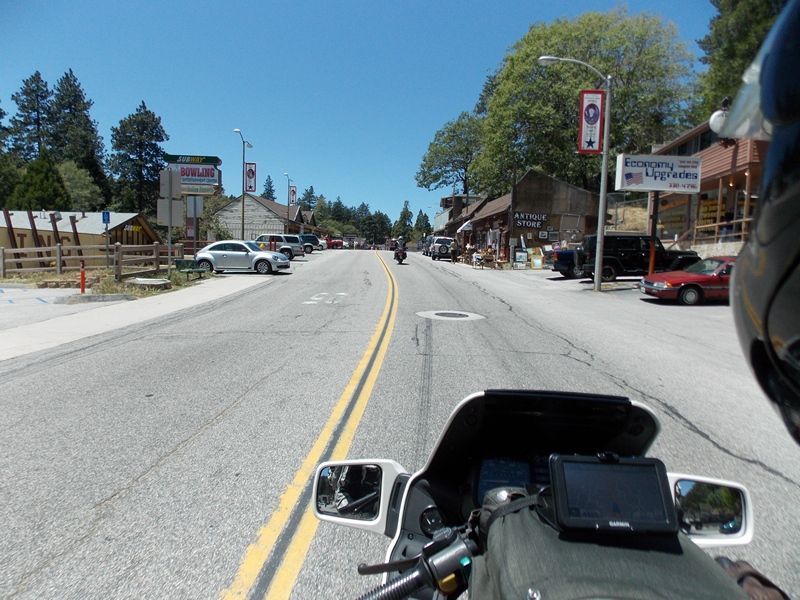 Following Drake. Donna has to be very quick to get a photo of Drake, once we hit the curves, Drake, (who is an excellent rider) disappears quickly.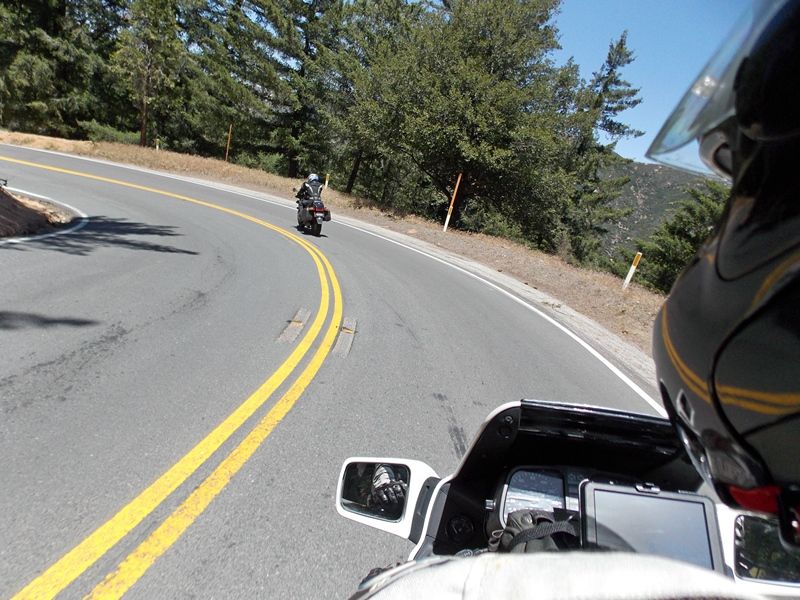 Back on the slab as we ride to Rancho Mirage, CA.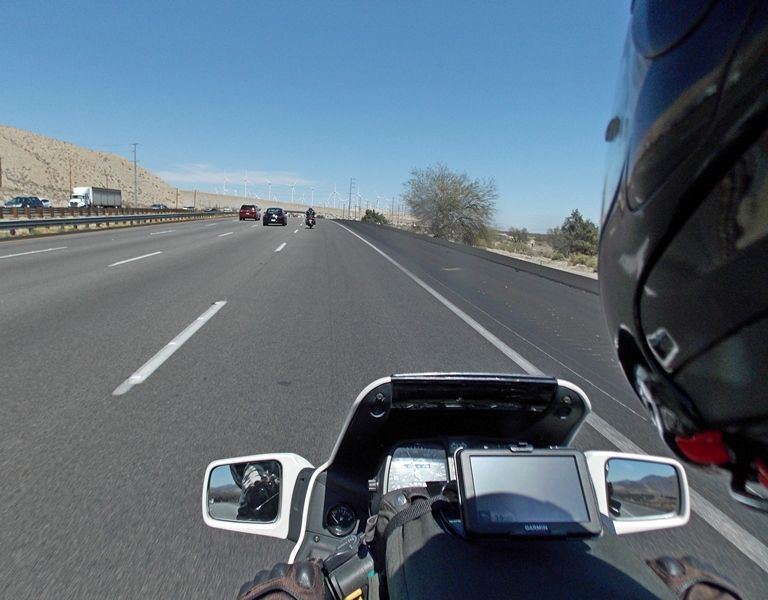 Drake took a few of us as we followed.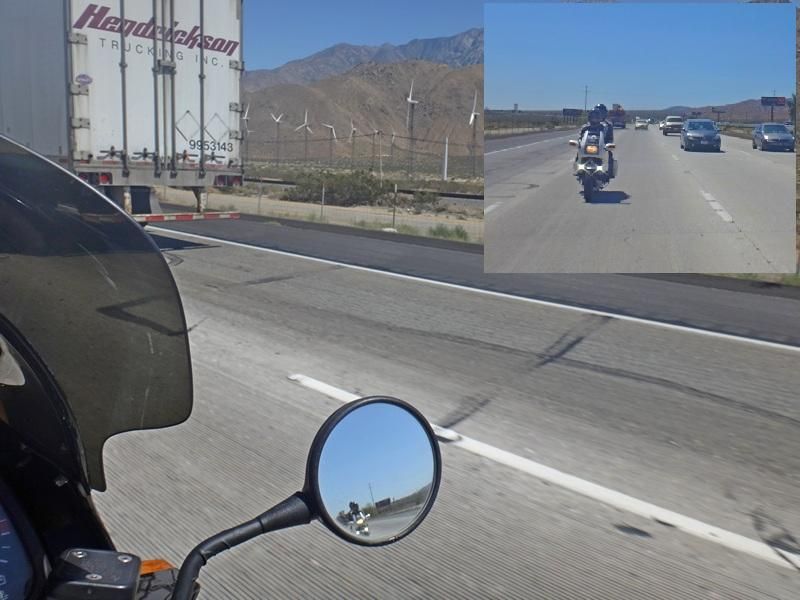 We only had one night in Rancho Mirage, we enjoyed dinner with Drake, then watched a nice sunset.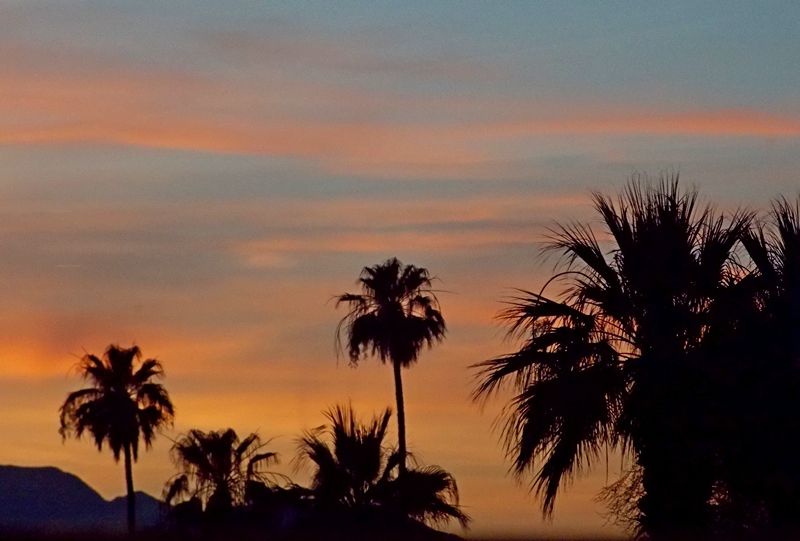 Drake has done other upgrades for me in the last couple of years, a cruise control, and a flashing LED light system in my brake light. He didn't have any to do this trip, the bike is tricked out to tour us into our 'golden" years! A big "thank you" to Drake! We are already looking forward to our next visit with him.
Up early the next morning for our ride across the desert. I sure enjoy the cruise control Drake installed, I can use my tank bag as an arm rest.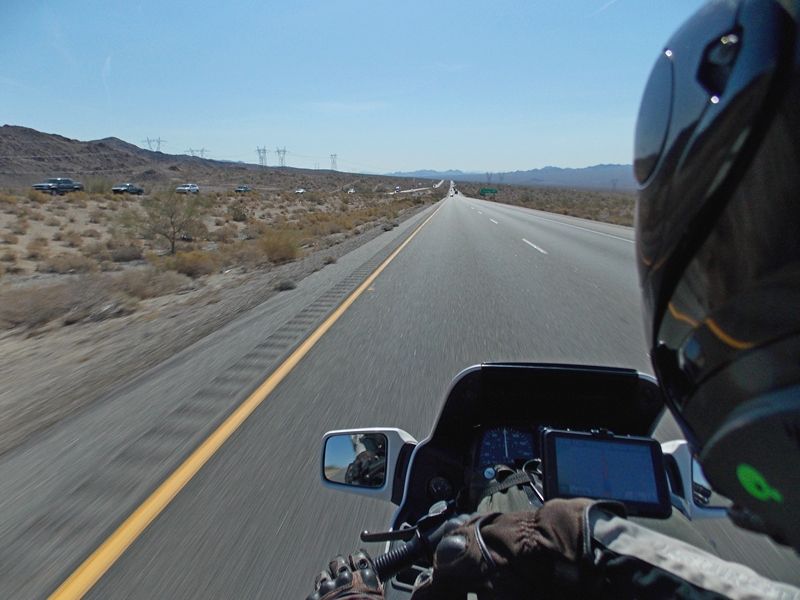 We stopped at Chiriaco Summit to gas up & get a cold drink. After fueling, I pulled up and parked next to other bikes, who were members of the Hells Angels, who were out enjoying a fine day to ride. Several came over and we talked bikes, asking what year my bike was. I didn't mention it, but one of them was riding a big new Victory, which surprised me, as I thought they all rode Harley's. Victory is an American motorcycle, so I guess they can ride them.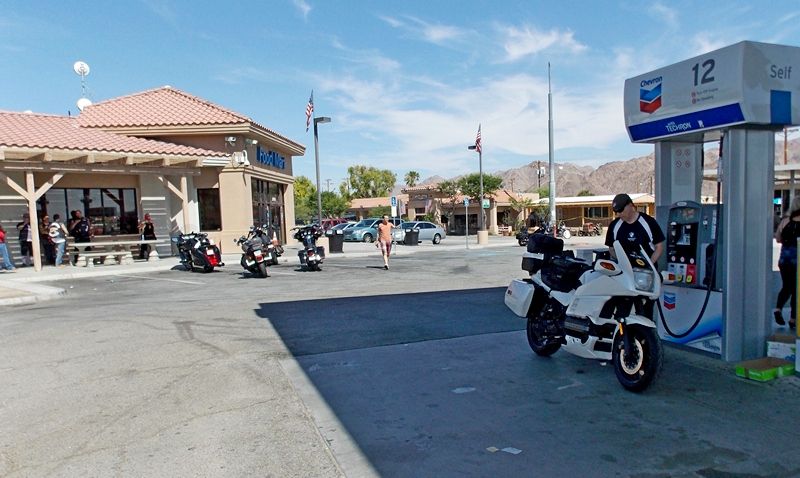 It did get a little warm riding across the desert, we made a few more stops before Phoenix to cool off. Not much to look at, just keep it pointed east & go.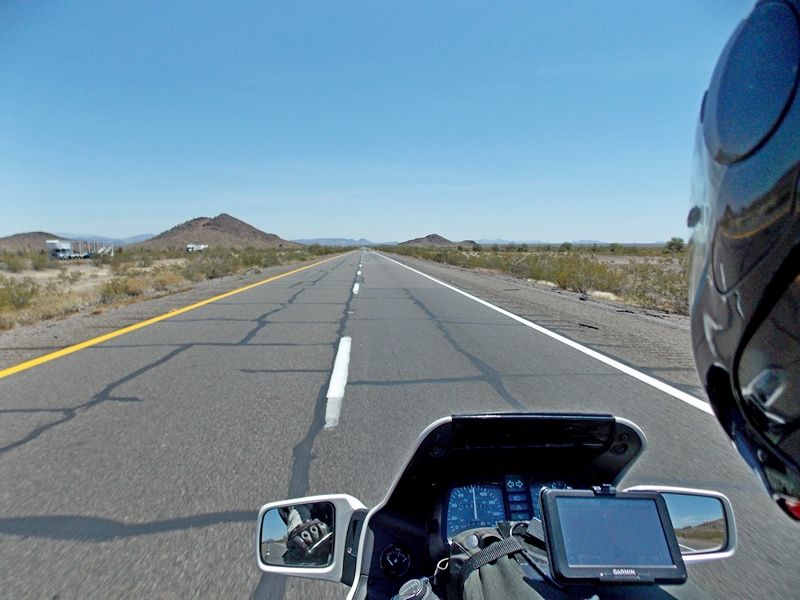 I love those HOV lanes in Phoenix!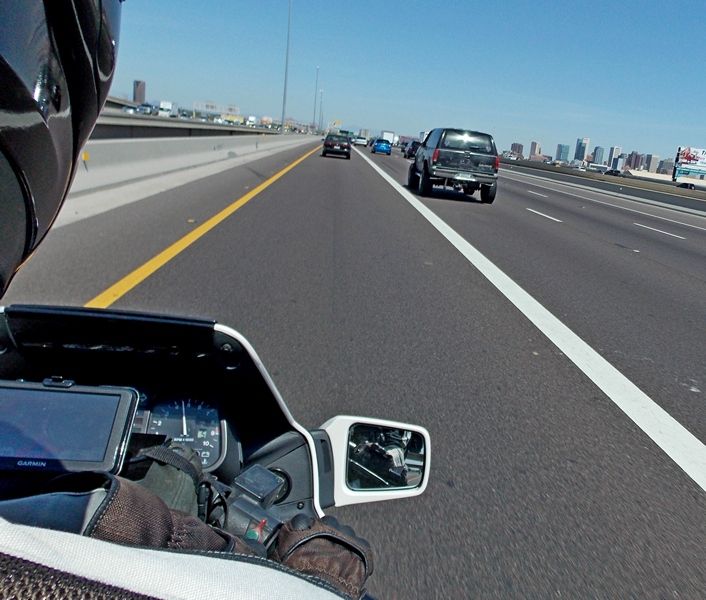 A couple of very good reasons to ride across the desert. Grand kids Brayden & Madison. A fun one night visit!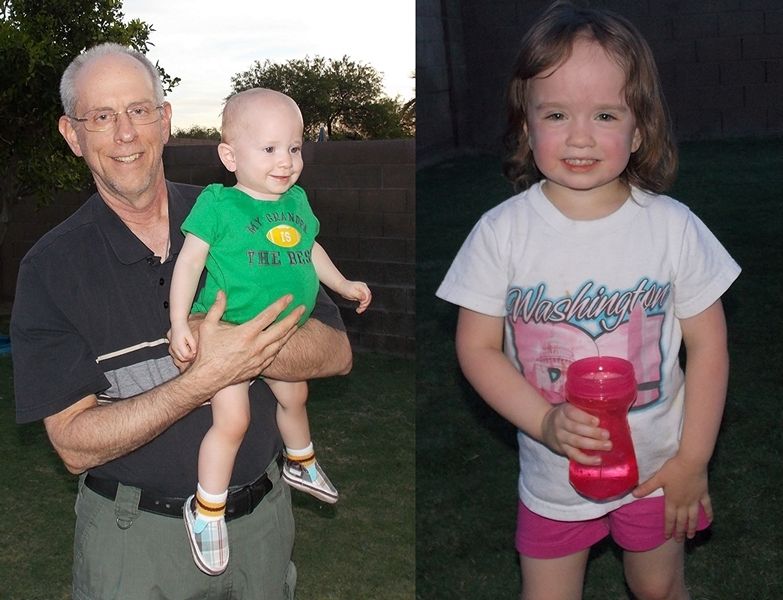 Riding west on HWY 74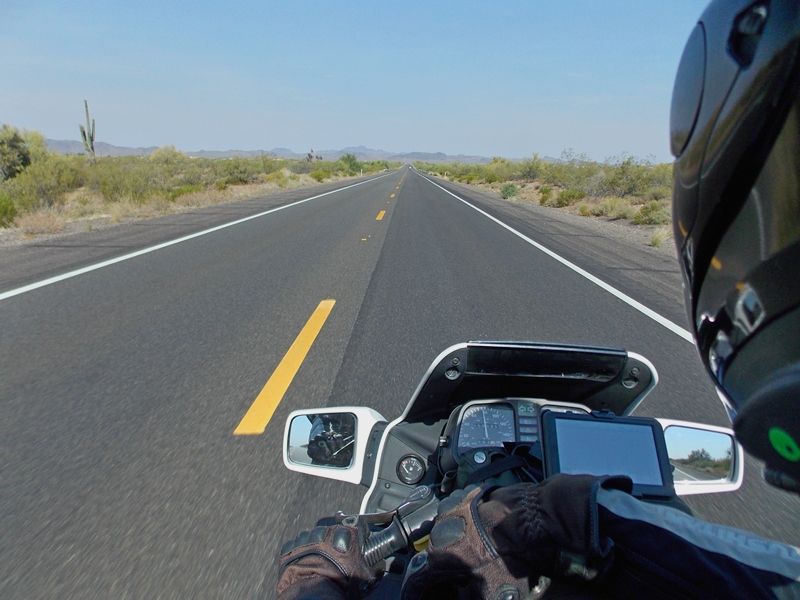 One of our favorite places for breakfast, the Wikieup Trading Post.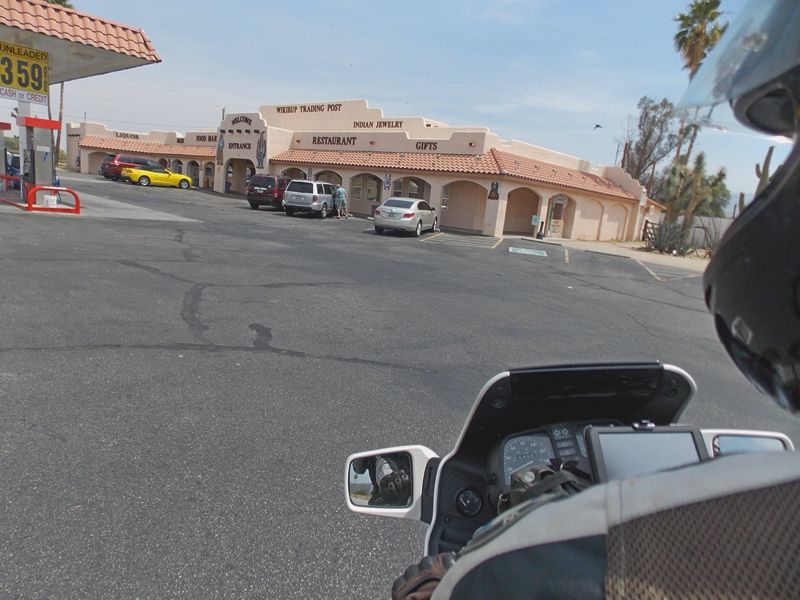 Across more desert, a welcome sight – Las Vegas & home!
Total miles – 981
Total gas used – 20.31 gals
Total spent on gas – $82.49
MPG average – 48.3