Death Valley Overnight Trip May 2014
It has been a long break between trips. I changed jobs & careers late in 2012, so I had to start over with vacation and getting time off. So in 2013, I was only able to take one trip, and Donna did not go with me, so I didn't post a trip report on that trip. It has taken me quite a while to get enough time to blog our trips, so I am somewhat behind. Lots of news to come, but we did manage to get out of Las Vegas for a short overnight trip in May. I'll start with that one.
The route:
A perfect morning to ride, past the Red Rock area on Hwy 159.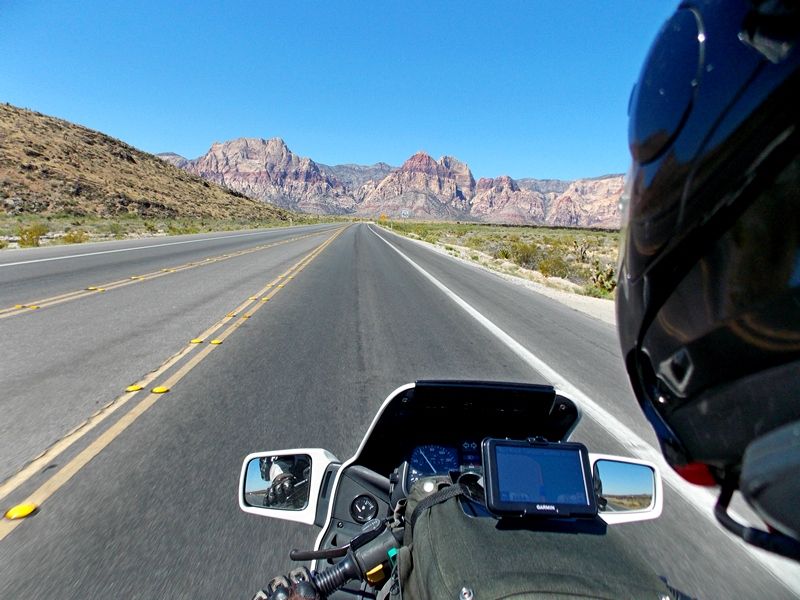 Through the little town of Tecopa, CA.
Riding in the desert. Nothing to look at, like riding on Mars!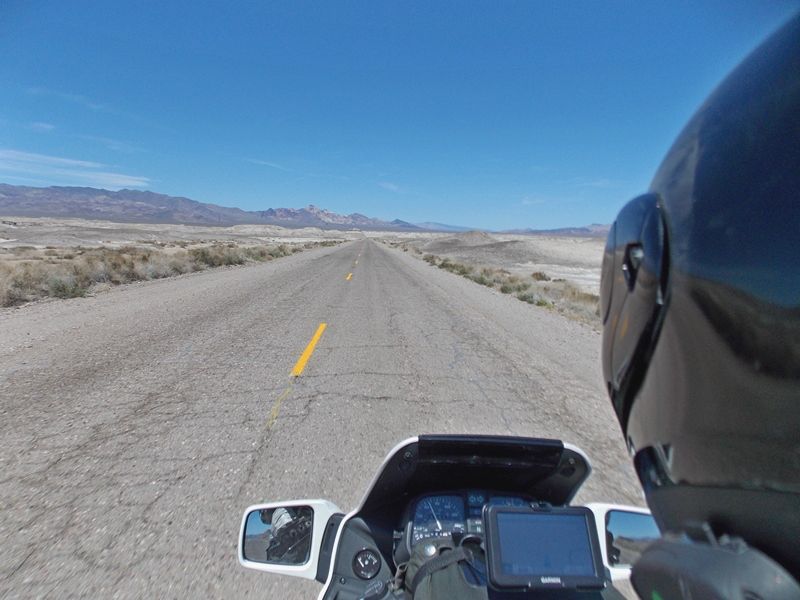 Arriving in the big town of Shoshone, CA.
Breakfast stop, we have eaten here before, we always sit outside. Many other bikers were out enjoying the day.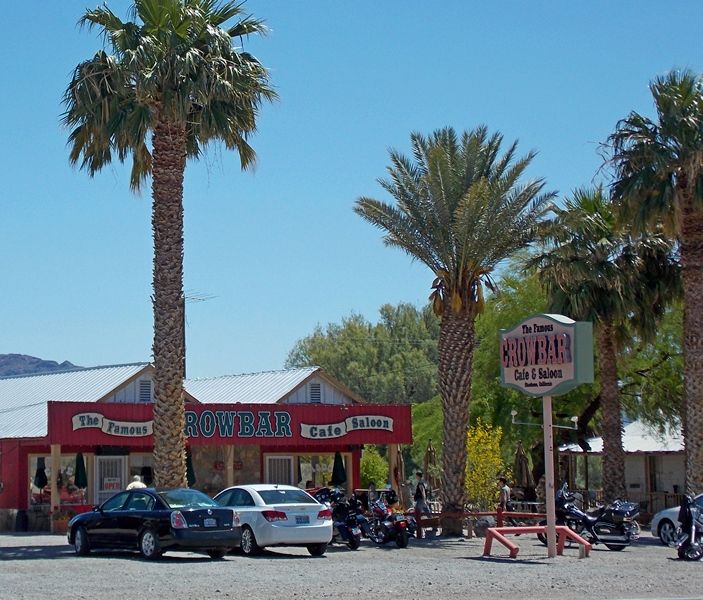 Even though it was the first week in May, it was over 100 degrees already in Death Valley, so we just rode to Furnace Creek and took a break, and then back out to our destination for the day.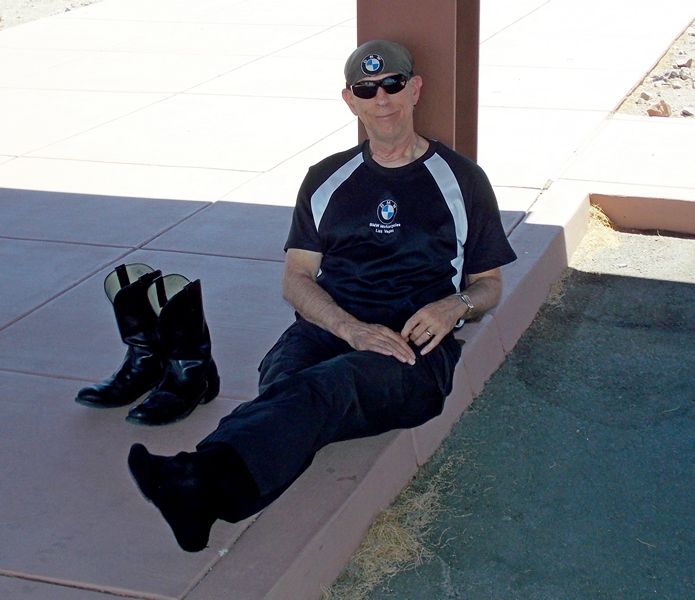 We stayed at the Longstreet Inn again.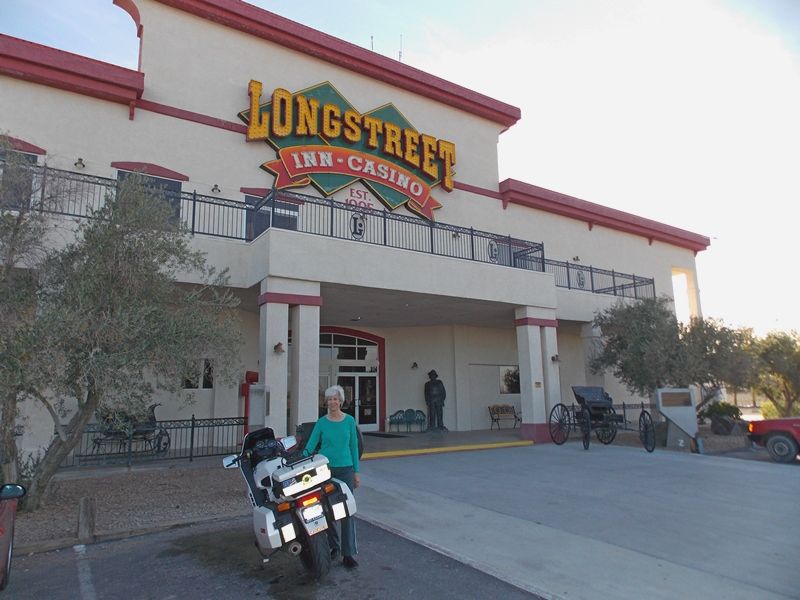 The Longstreet has a few slot machines, a cafe, and a nice bar. It also has a nice pond behind it, nice place to sit out after a hard days riding and enjoy a frosty adult beverage.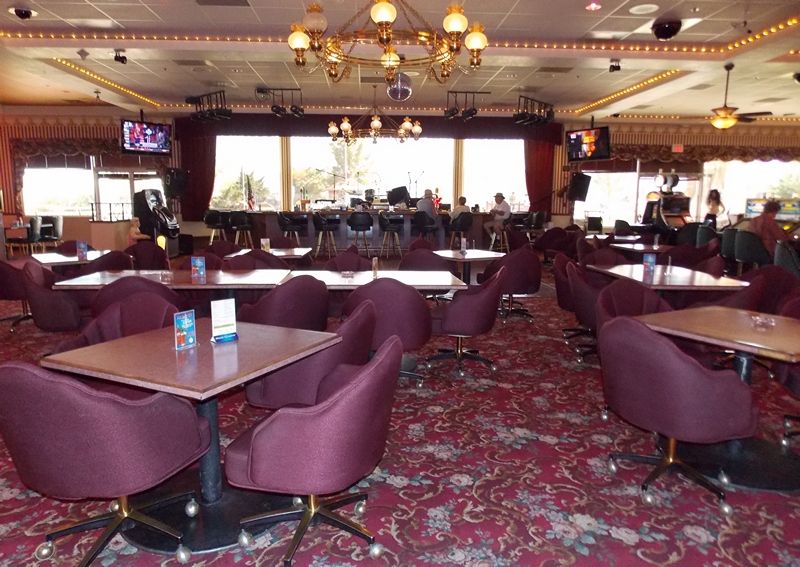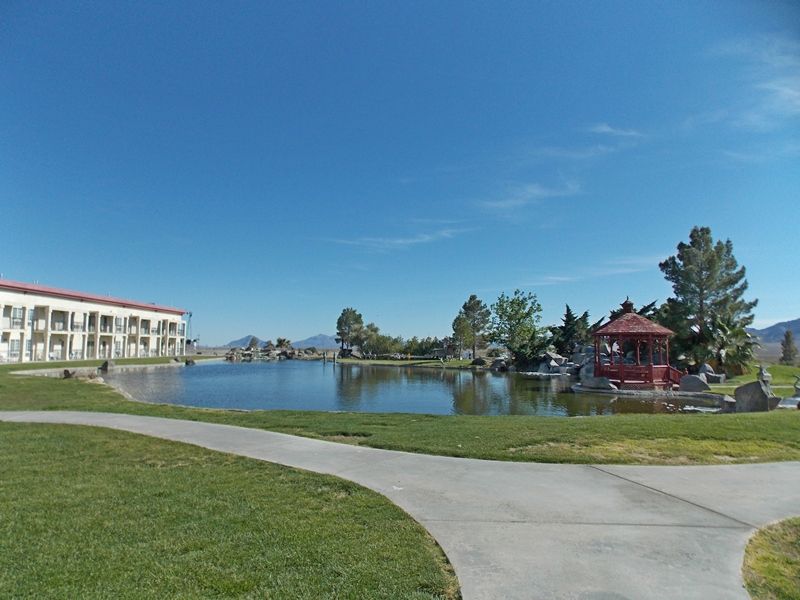 No, I didn't break the mirror.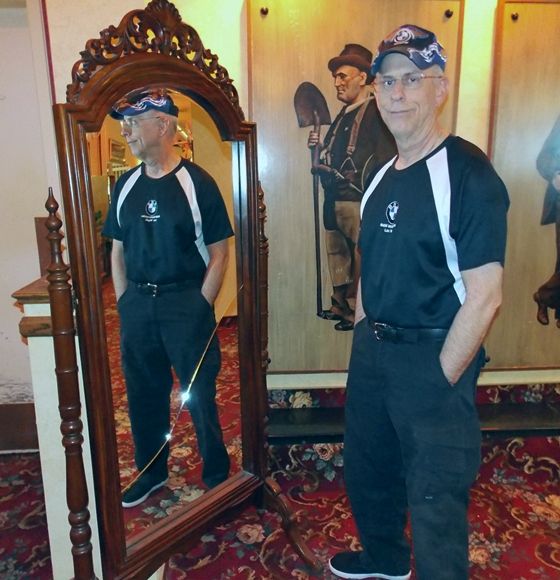 I'm not sure why, but there is a giant Jersey milk cow next to the Longstreet Inn, makes for a very unusual landmark.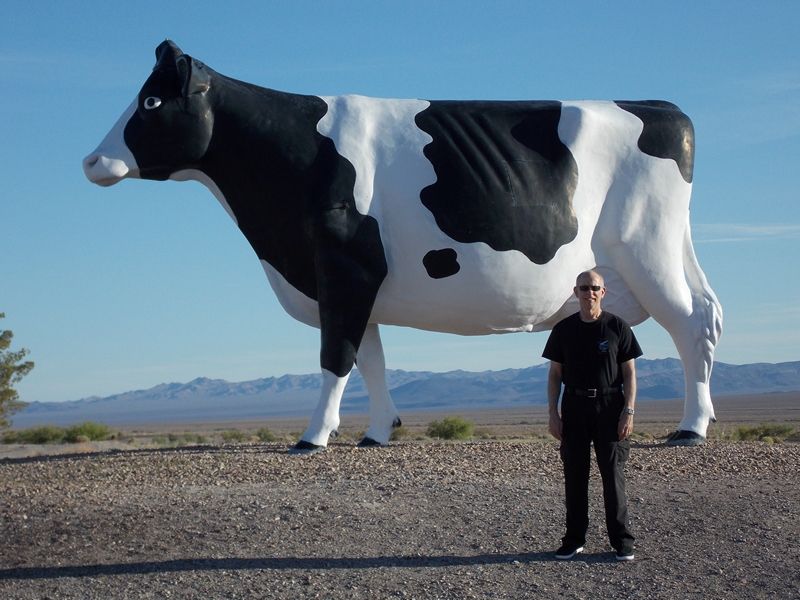 Donna said "hello" to the resident mule.
Being from Las Vegas, I was surprised when I got up early, that the casino & cafe inside is closed all night and did not open until 8am. Thank goodness there was a coffee pot in the room. After breakfast, we headed home, going back through Pahrump, NV. We lived there for a short time after leaving Wyoming in 1999.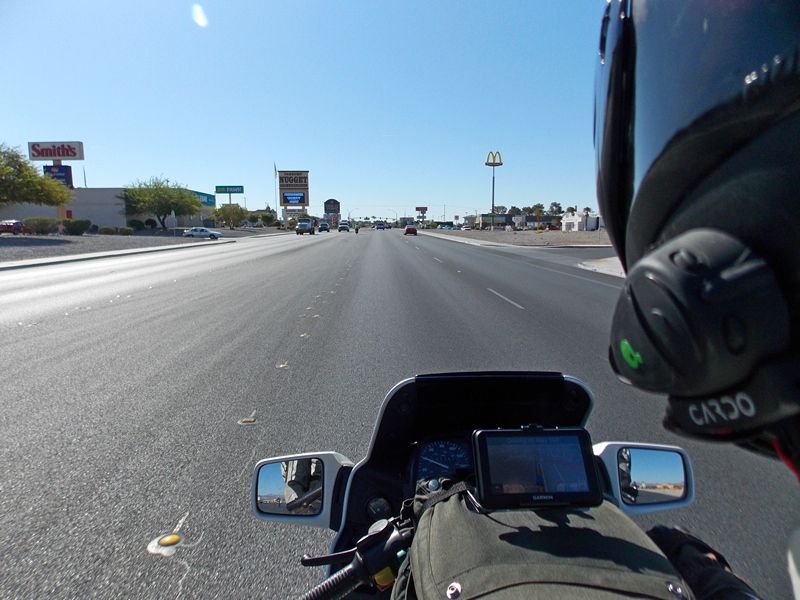 Almost back home.
We enjoyed just getting away for one night. Our next trip would be a little longer.
Total miles – 300
I didn't keep track of the gas since it was just a one day trip.