Las Vegas BMW Shop Ride Feb. 2013
The BMW dealership in Las Vegas had a shop ride this past Saturday. It was just a day trip, but it was our first "ride" of 2013.
One note for 2012, we put 21,050 miles on the BMW last year, that will be tough to beat this year.
The Route:
We met at the BMW dealership at 9am, had some coffee and a brief safety talk, and away we went. There were several GS's, and several other models, along with one Honda and two Harleys.
Riding east on the 215 beltway.
Our friend Kurt, from the dealership and ride captain, had to ride one of the new BMW scooters. His GS was down for repairs. Several of the other participants had fun with this, mostly asking where he put his "man bag" on the scooter. He also took the group photo and took pictures of all the riders as they went by while riding in the Valley of Fire state park.
Riding with the pack on Northshore Rd. towards the Lake Mead Recreation Area entrance.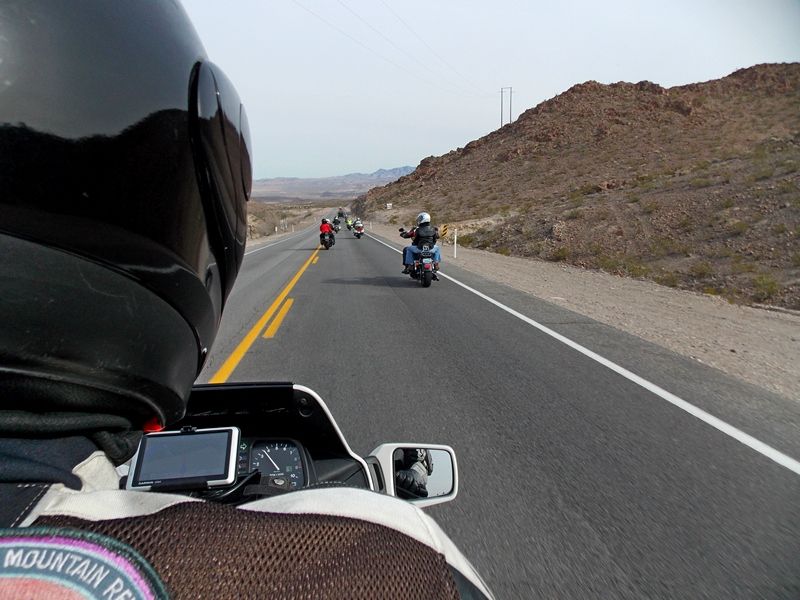 At the entrance, we followed a Corvette group that was also out enjoying the day. Once again, Donna's life time pass for national parks came in handy.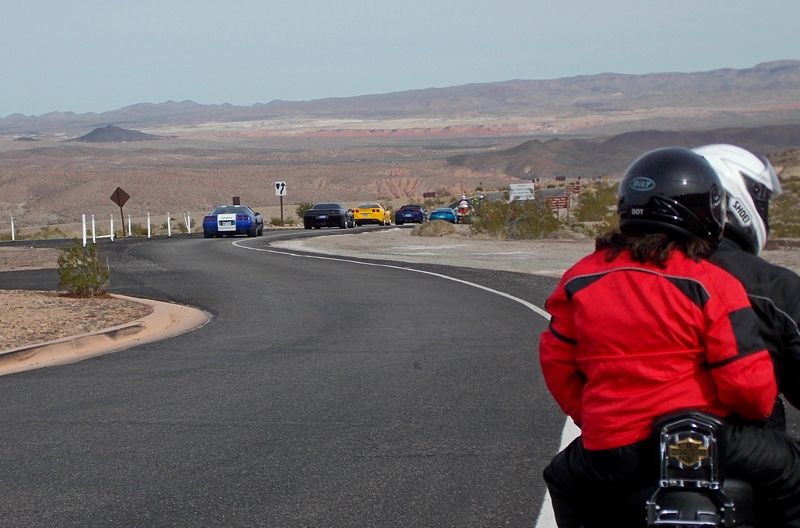 Donna is really getting into the artsy part of being a pinion photographer.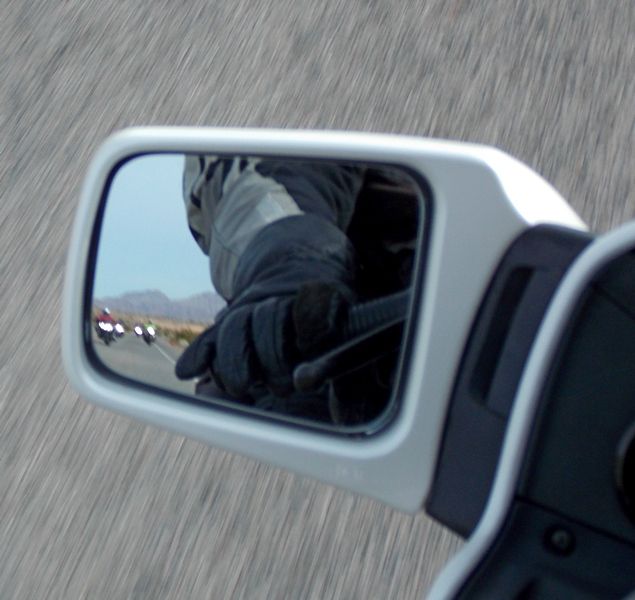 Time for a stop.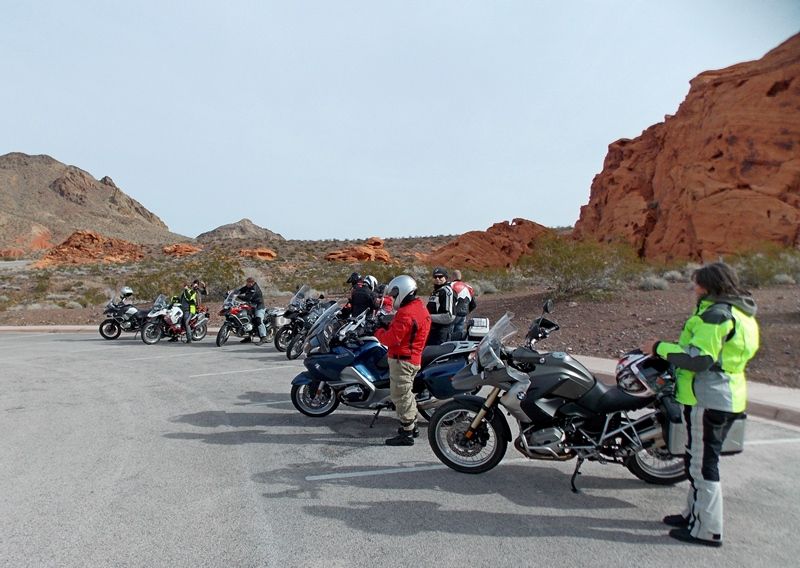 Our destination for lunch, Sugars Cafe in Overton, NV.
This is a small fun place to eat, they have a lot of sports memorabilia on the walls, and as usual, it was very crowded. We sat with a Harley rider, Phil & his daughter Stephanie. Donna & I have eaten there several times, always good food.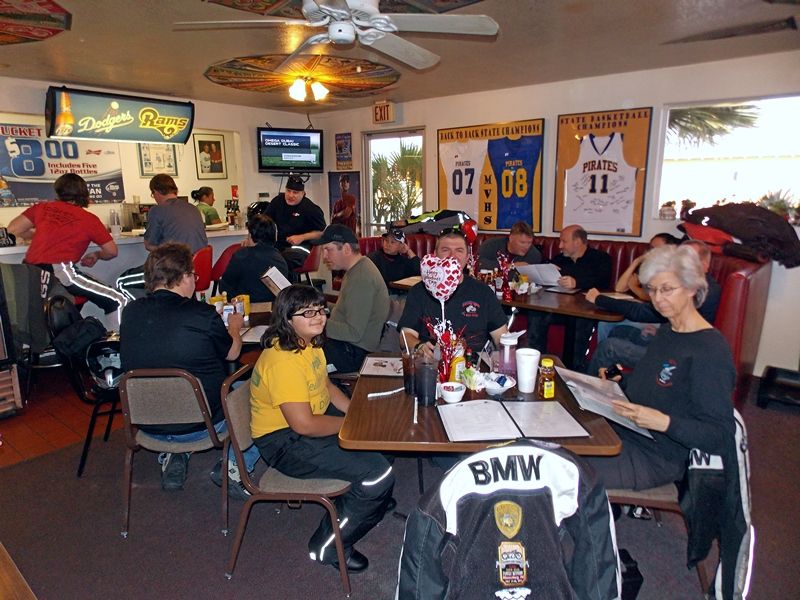 I'm pretty sure our K was the oldest bike on the ride. "She" is still a looker even with 146,200 miles.
After lunch, we headed into the Valley of Fire state park.
We stopped at the park headquarters and Kurt took the group shot.

On our way to the "White Domes" area.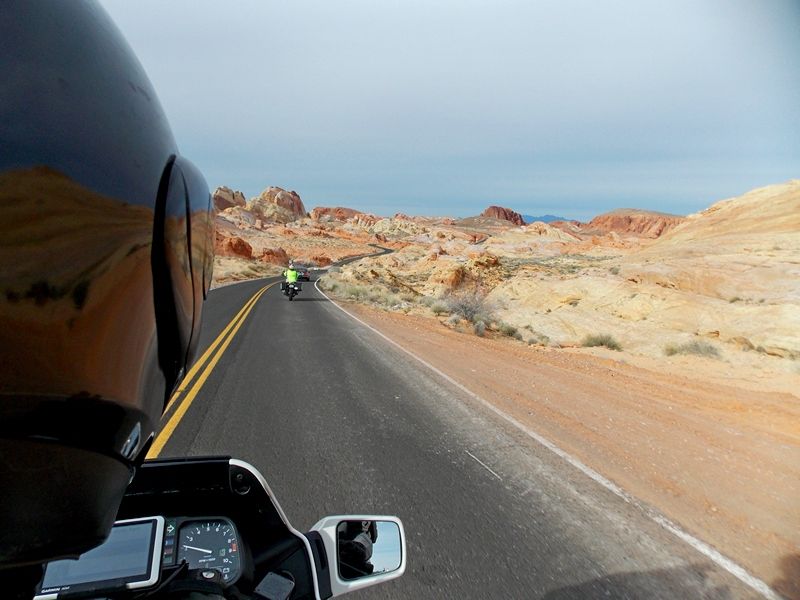 Another break at the "White Domes" area. Many other bikers and tourist were out enjoying the day.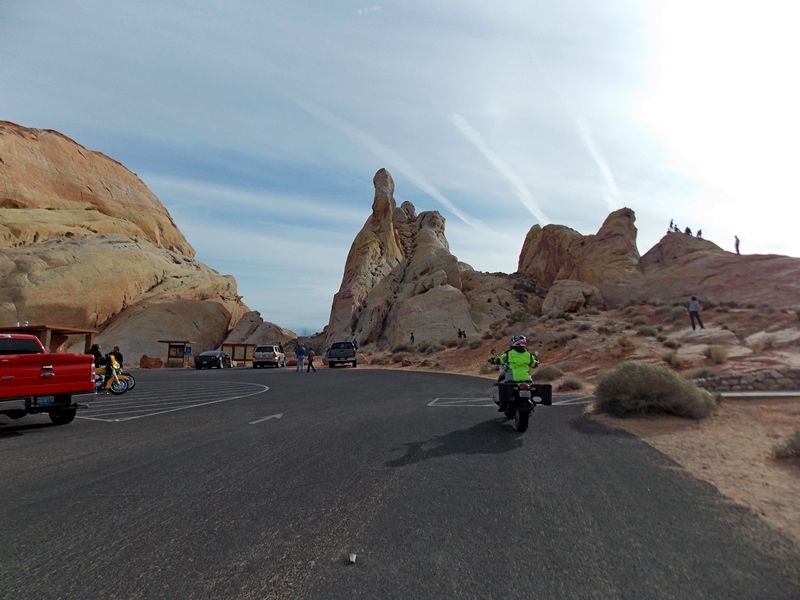 Kurt was busy snapping photos.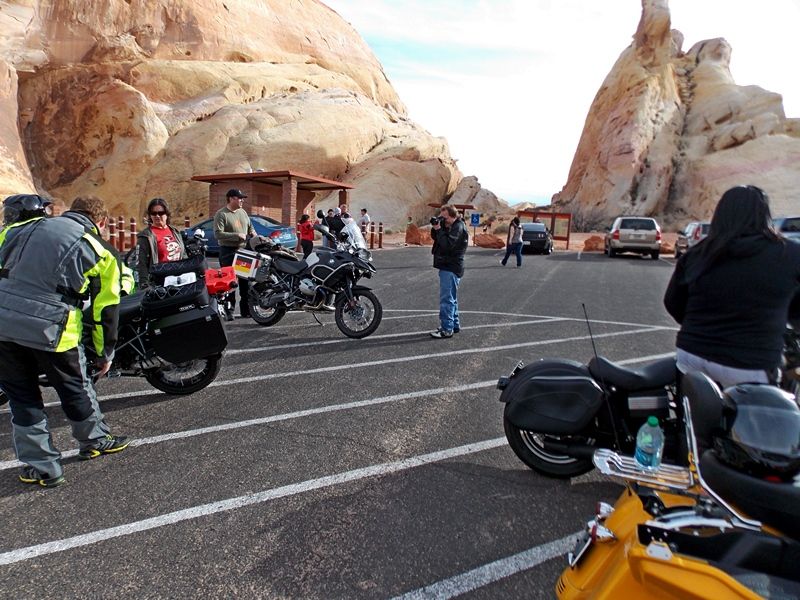 A very good ride to start the year.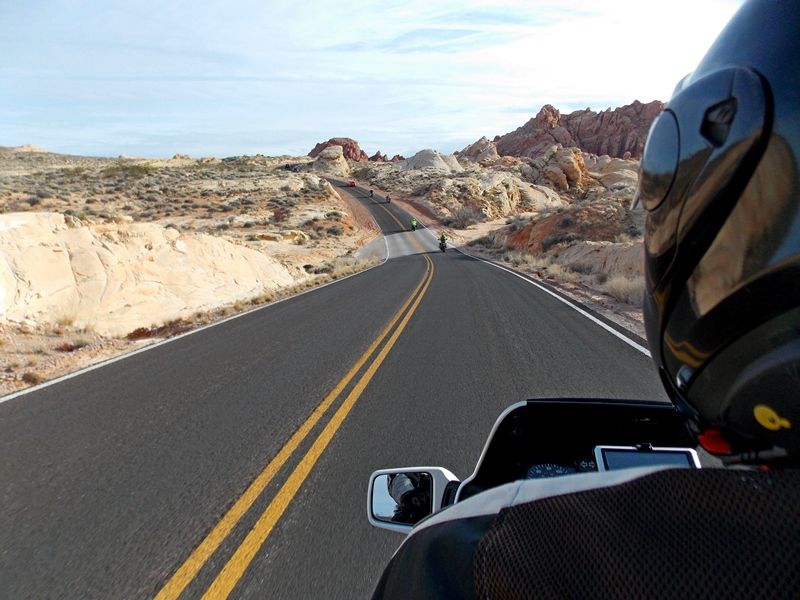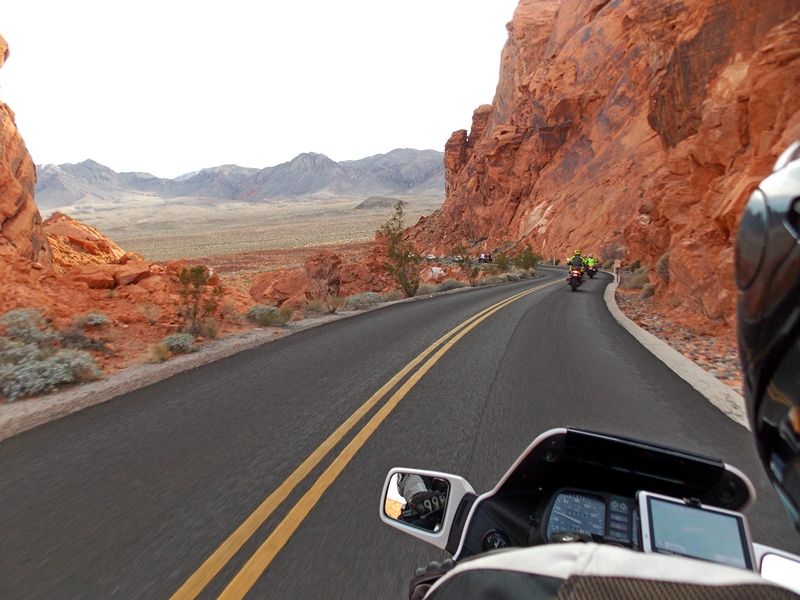 Thanks Kurt for this great photo!
Almost back to Vegas on I – 15. Hard to see, but Vegas is in the background.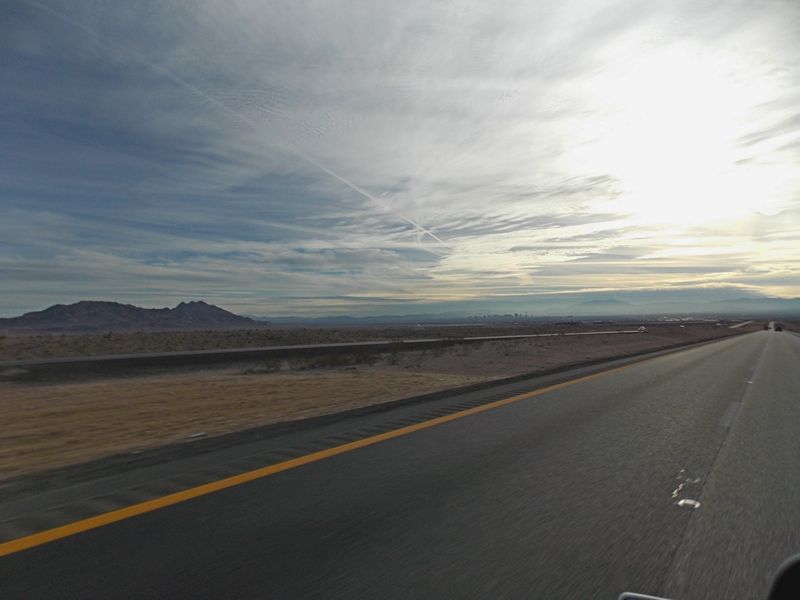 Total miles 184
Didn't keep track of gas, just one tank for the day.
So, 2013 is off and running, not sure when or where we will get to next.