Williams, Grand Canyon, Page, and Phoenix, AZ. Nov. & Dec 2012
Time for an after holiday road trip. The weather was just perfect during Thanksgiving (mid 70's and sunny), but we had family with us, so I watched and waited until the holiday was over – and off we went. We both had wanted to go back to Page, AZ. and take a boat tour of Antelope Canyon, and we added a stop in Williams, AZ. so we could also stop at the Grand Canyon.
The route
We waited for the early morning traffic to thin out, perfect morning, south on HWY 95.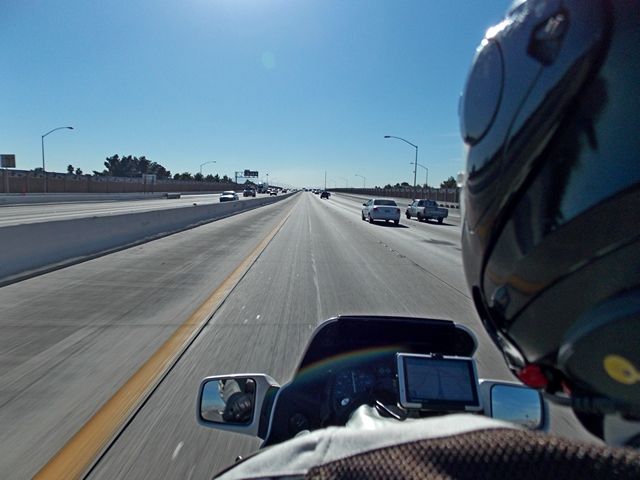 Heading east on I-40, why we ride!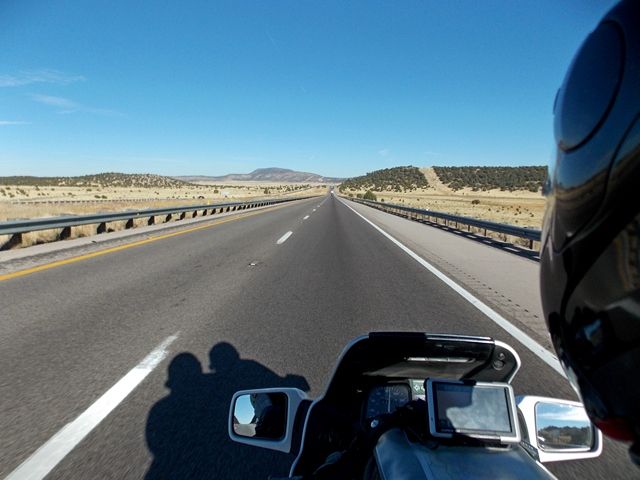 The main drag in Williams.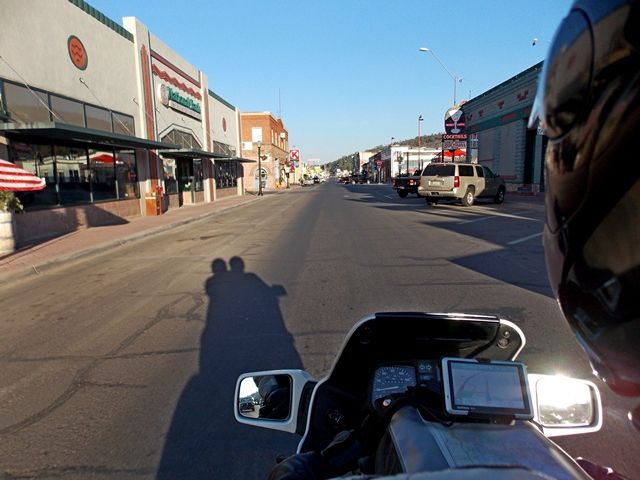 We stayed at the Grand Motel again, Rod's steakhouse, (in the background) right across the street.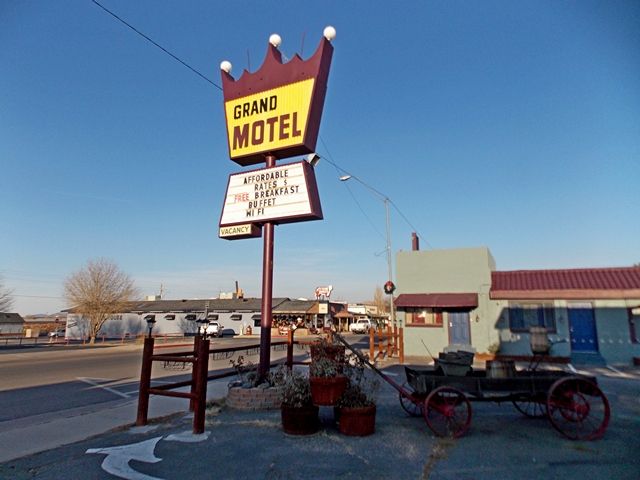 We took a walk before dinner, Williams had the Christmas tree up. The sun sets fast in the winter out west, Donna took this picture at about 6:15.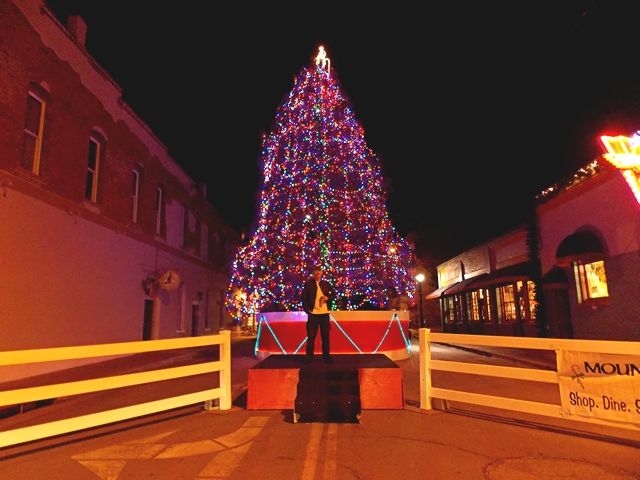 Dinner at Rod's, best onion rings on the planet, and the steak wasn't bad either!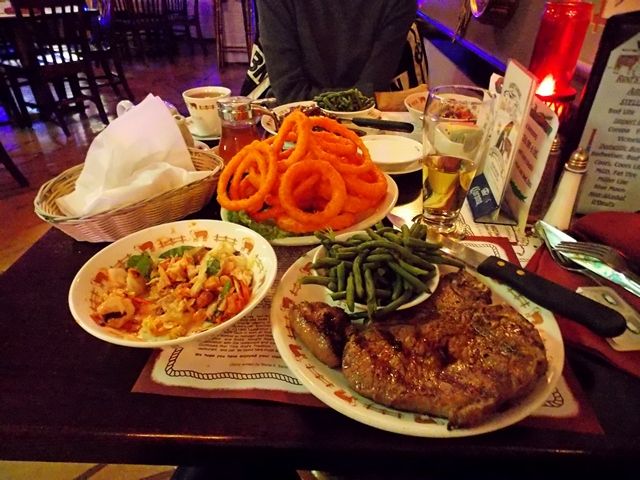 We had breakfast and waited for the morning chill to wear off. Another perfect day, north on HWY 64.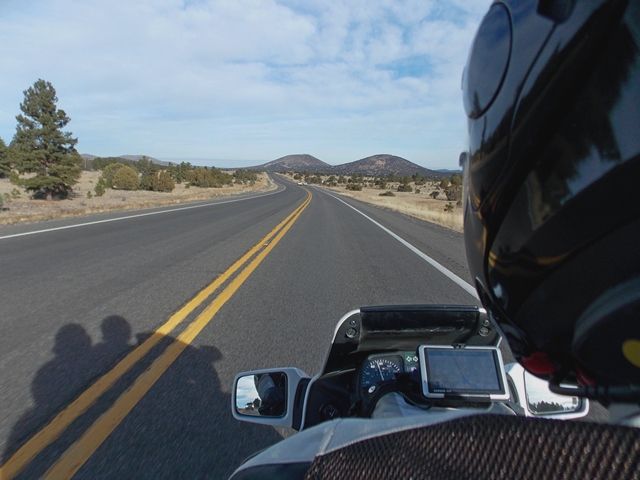 We spent several hours at the Grand Canyon National Park, one thing about going late in the year, the Park is not crowded and it is nice and cool. Temp was in the low 60's.
I took a few pics for the gallery.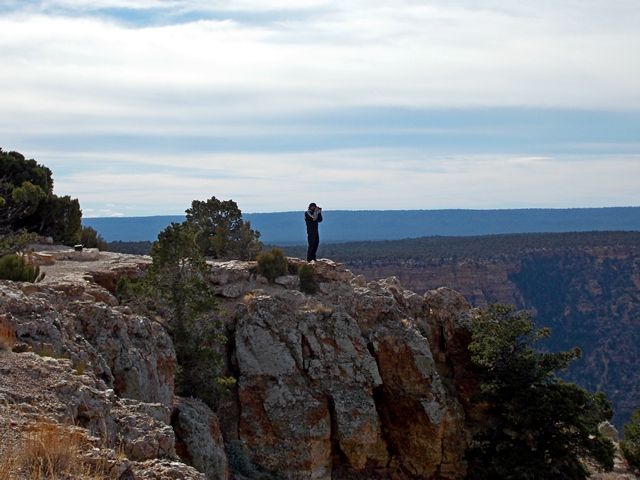 A few samples, more will be added to the gallery.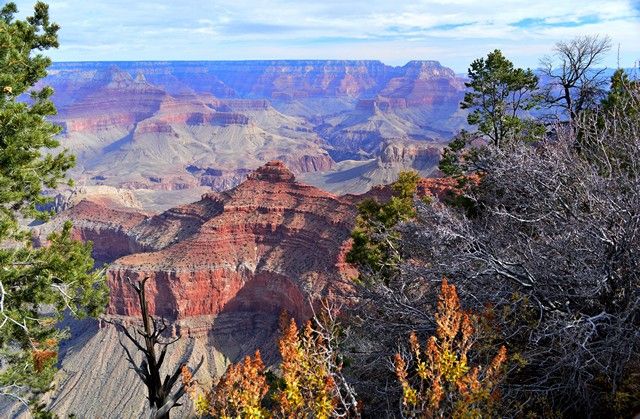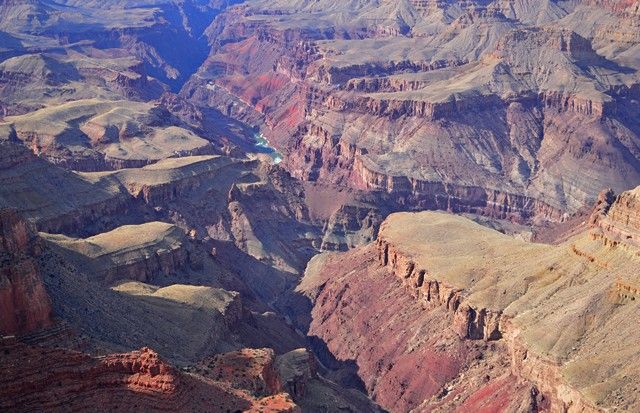 Of course we had to capture another "Kodak" moment. We have been to the Park before, but were not able to get this shot with all the other tourist present.
Time for a hot cup of coffee in Cameron, AZ.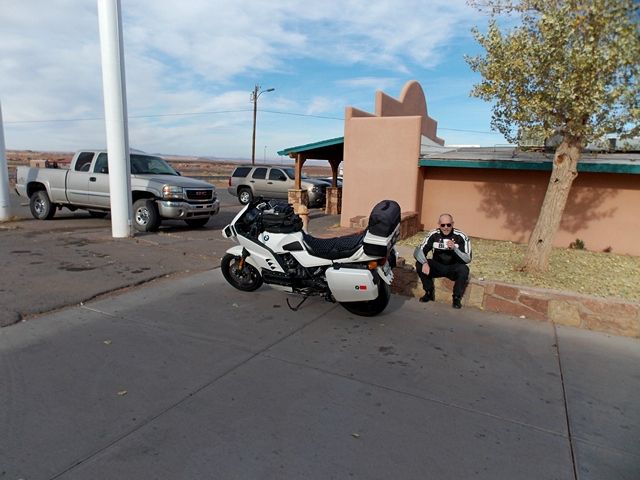 A fun stretch on HWY 89 going over Antelope Pass.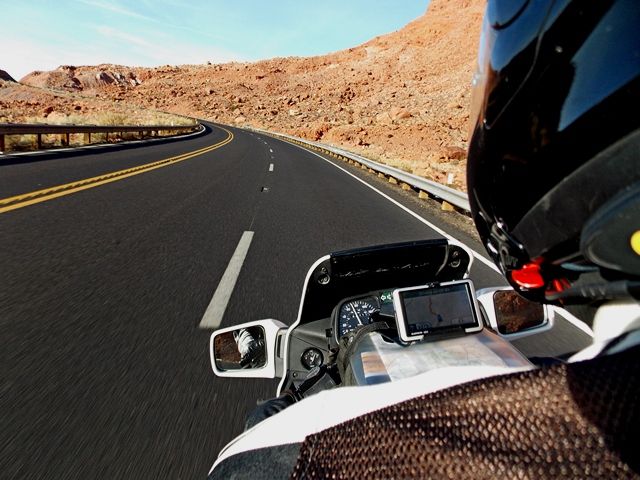 Up the next morning for breakfast at the Ranch House Grill, we have to eat at a place that has parking for "biker trash".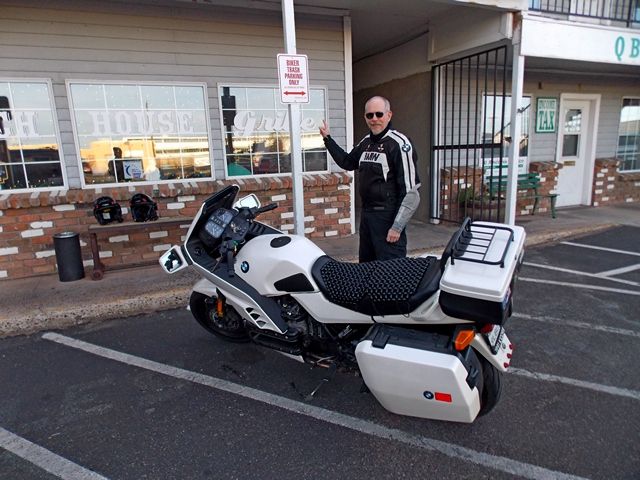 Time for a boat ride on the Canyon Odyssey.
It was a little cool on the boat on the way out.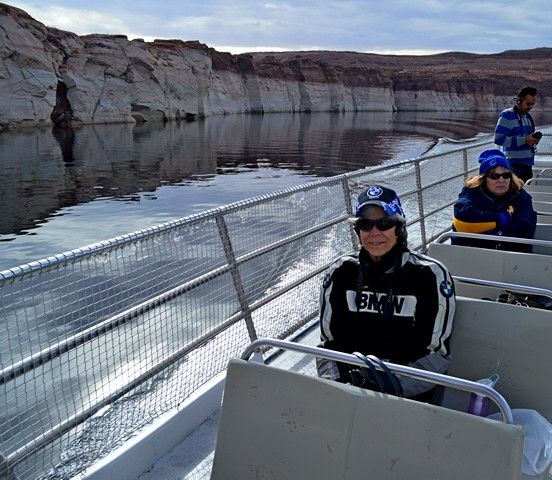 Inside the canyon the weather was very calm, and we both enjoyed the scenic wonders of the canyon. The boat wasn't very crowded so I was able to take some more photos for the gallery.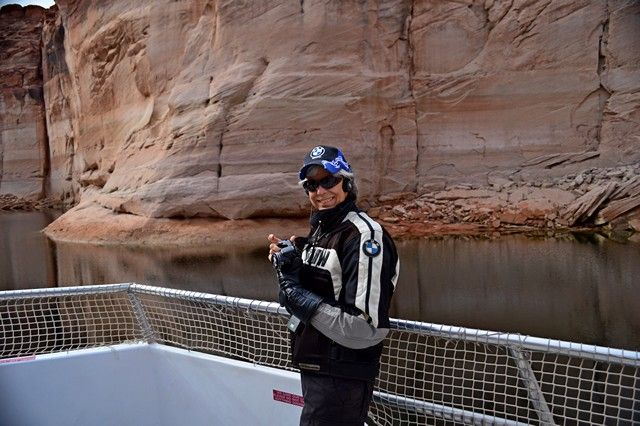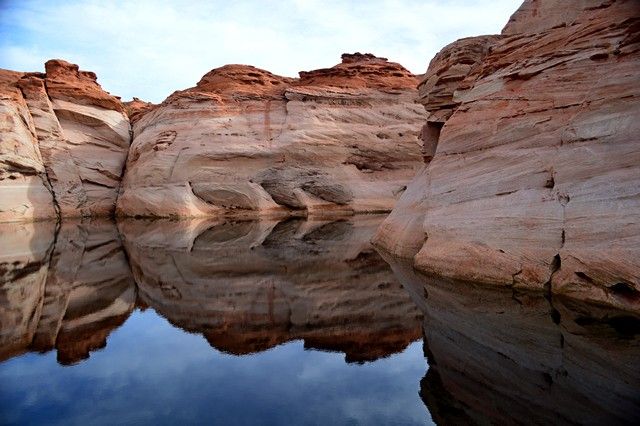 The end of water, the skipper had to turn us around.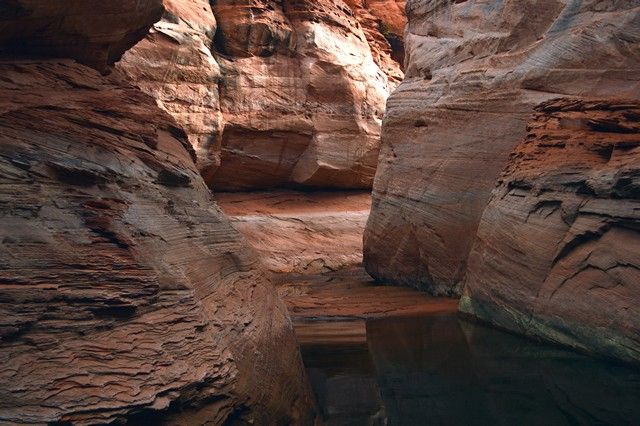 A very enjoyable tour, we are already planning on returning, so that we can take the "Rainbow Bridge" boat tour. It is a full 6 to 7 hour tour. A good excuse to plan another road trip!
We weren't ready to come home yet, so we headed to Phoenix for another visit with the kids and my granddaughter Madison.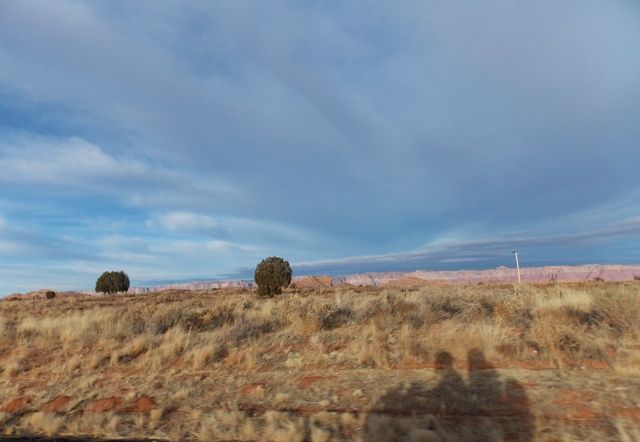 Antelope Pass – just as fun going south!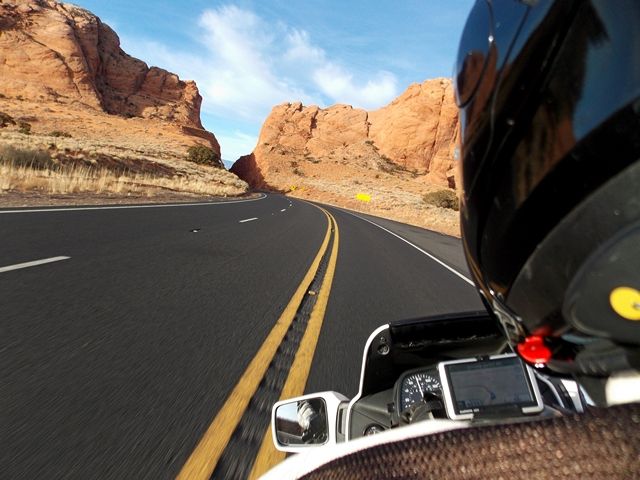 We stopped in Cameron, AZ. again, and had breakfast at the Cameron Trading Post. We were very surprised, as this was a very nice little lodge. The restaurant was very "old school" inside the lodge. We had a very nice breakfast and will try and get back there again and spend a night at the lodge.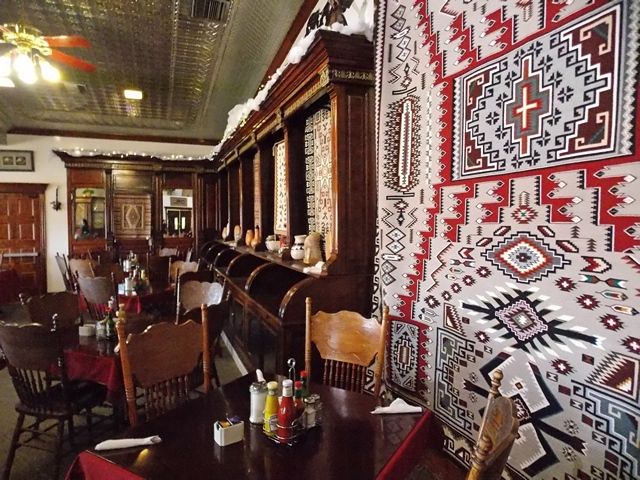 Hard to believe that we have been 5,000 more miles since our trip down the coast in July. Donna captured the moment on south bound I-17.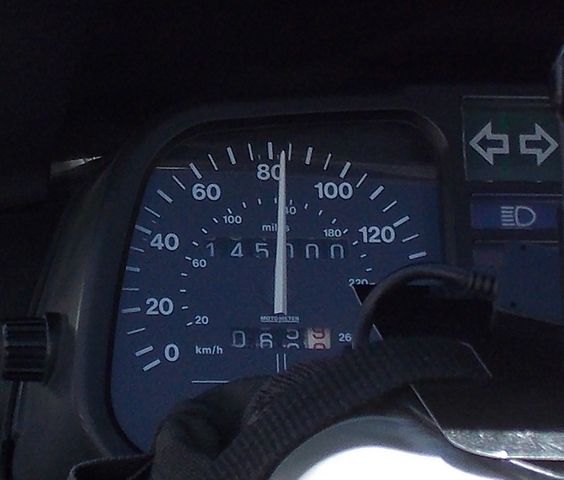 Granddaughter Madison has a tough life!
Sunday night we had dinner at Steve's (daughter Ashley's husband) parents' house, then went to the "Zoo Lights" at the Phoenix zoo. Grandpa got to push Madison around while she signaled "touchdown". A very enjoyable evening.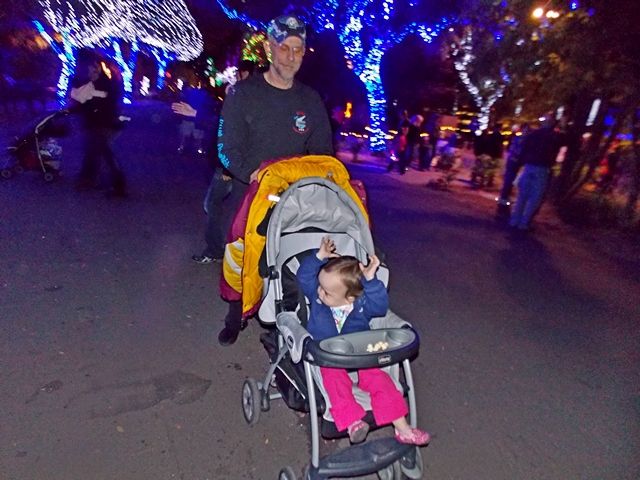 We decided to take a different route home, as I wanted to visit a business located in Pinetop, AZ. Heading towards Globe on HWY 60, another nice motorcycle road.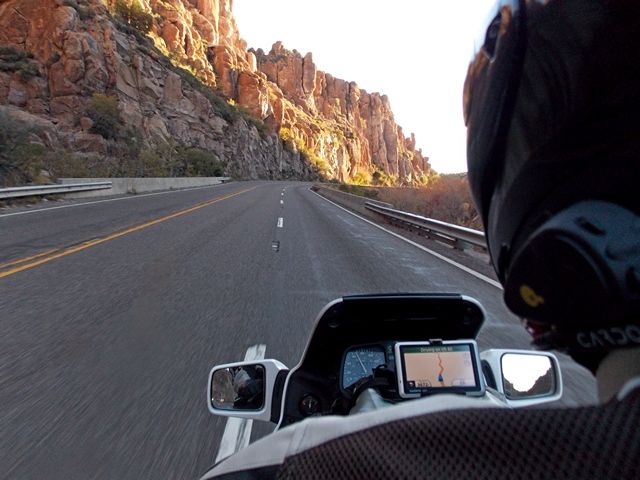 Then onto HWY 77 and the Salt River canyon. We are having fun now…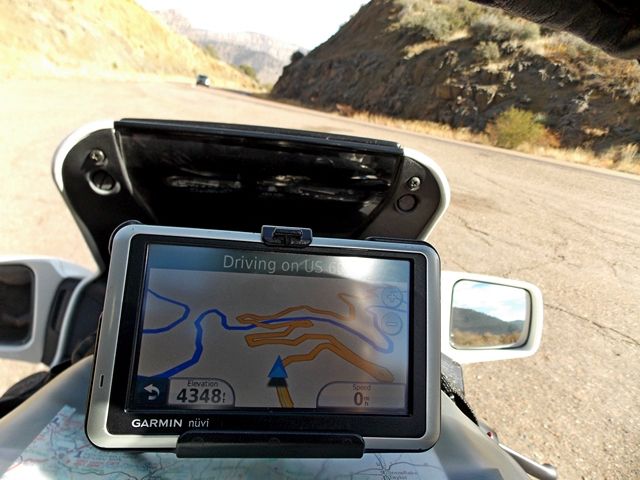 We stopped at a pullout and took in the view.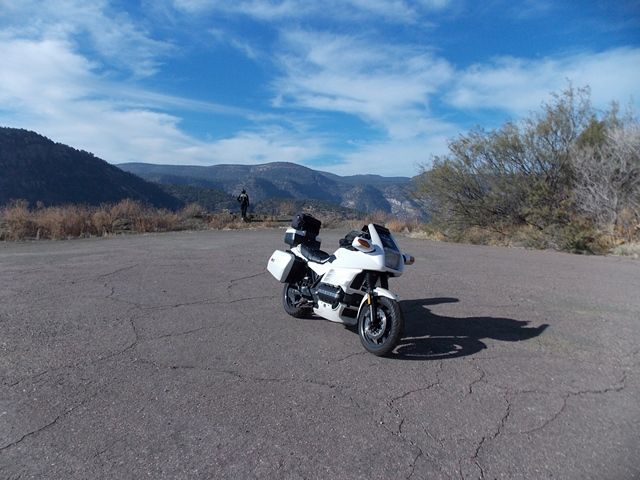 The highway going up the north side of the canyon.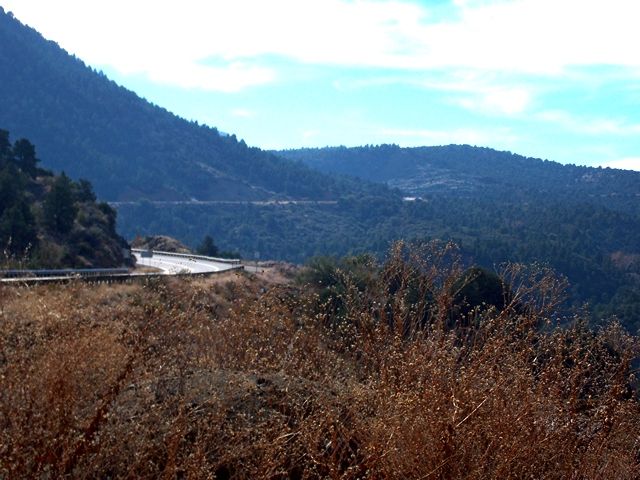 Going down the south or east side.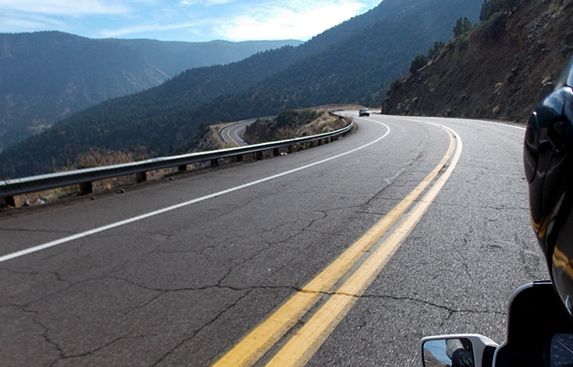 Donna gets to look around. A very fun ride on this stretch.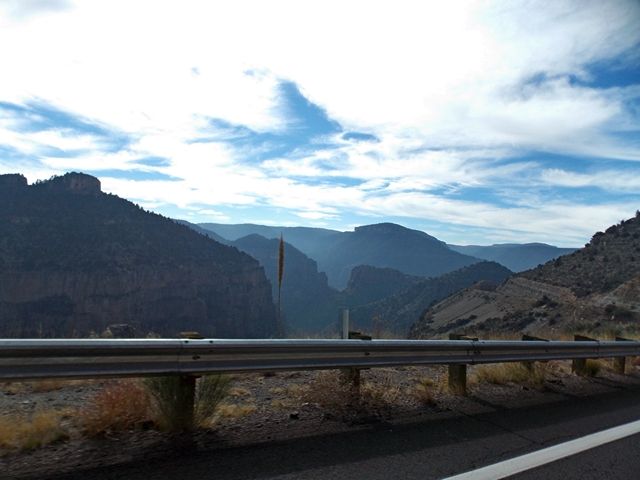 A very "Victorian" looking house (which is now an office building) in Show Low, AZ.
Back on HWY 260, riding on a high desert plain. Lots of pine trees.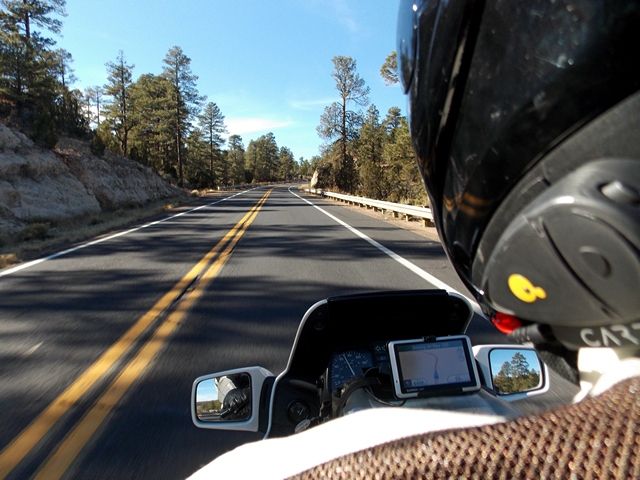 It was a little cold riding at about 6500 feet. Coming down in to Camp Verde, AZ. I-17 is out there somewhere.
Back on I-17 heading north towards Flagstaff.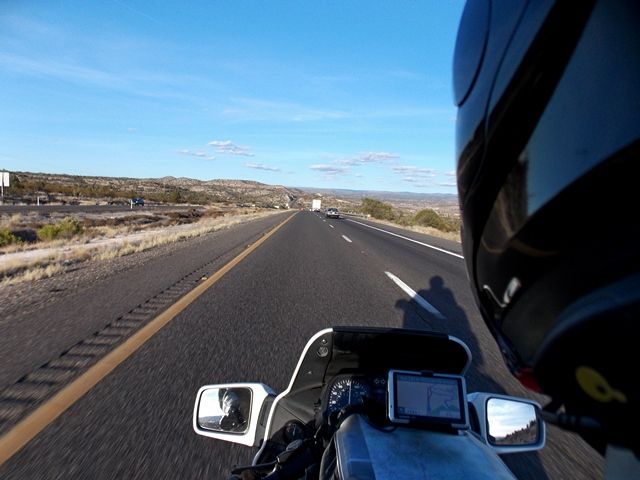 We were trying to make it to Seligman, AZ. but we ran out of daylight & warmer temps in Flagstaff, so we called it a day. I didn't want to be riding after dark, too cold without the sun and many elk & deer in this part of Arizona. Frost on the cover the next morning, took a while to be warm enough to ride. We finally left about 9am.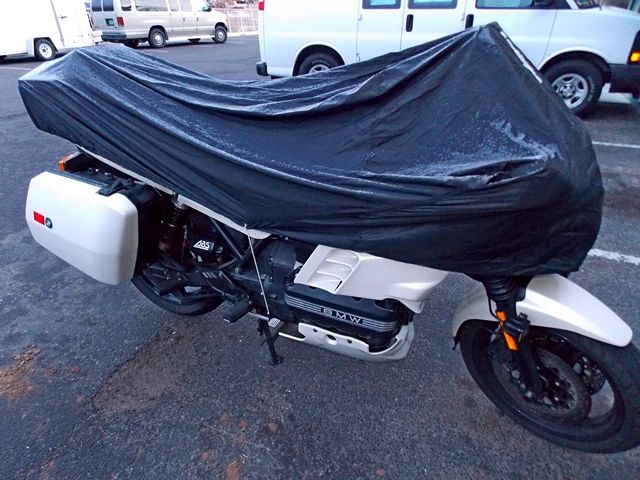 We stopped in Williams again and enjoyed a cup of coffee in the nice warm sun.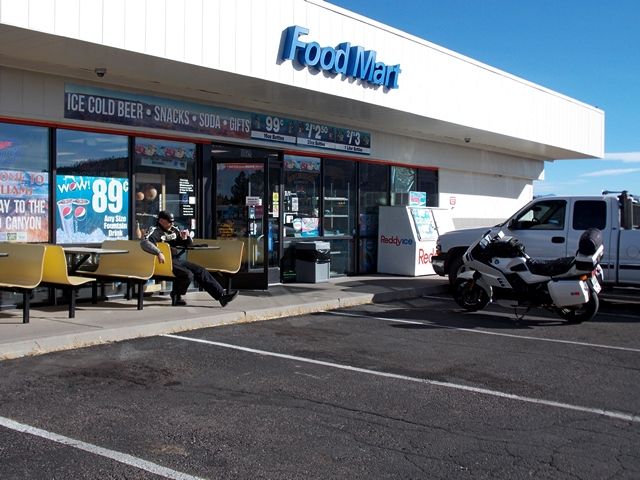 One final stop in Seligman to have lunch, and then home to Las Vegas.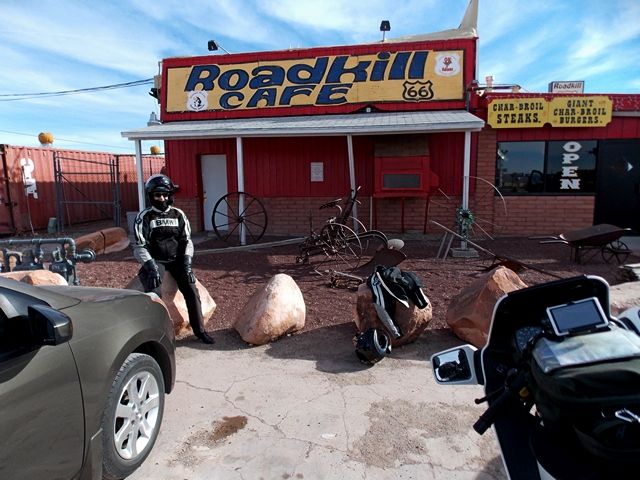 Total miles 1441
Total gas used 29 gallons
Total $ spent on gas 110.64
MPG average 49.68
New pictures are posted in the photo gallery under "Our most recent HD photos. Go take a look…